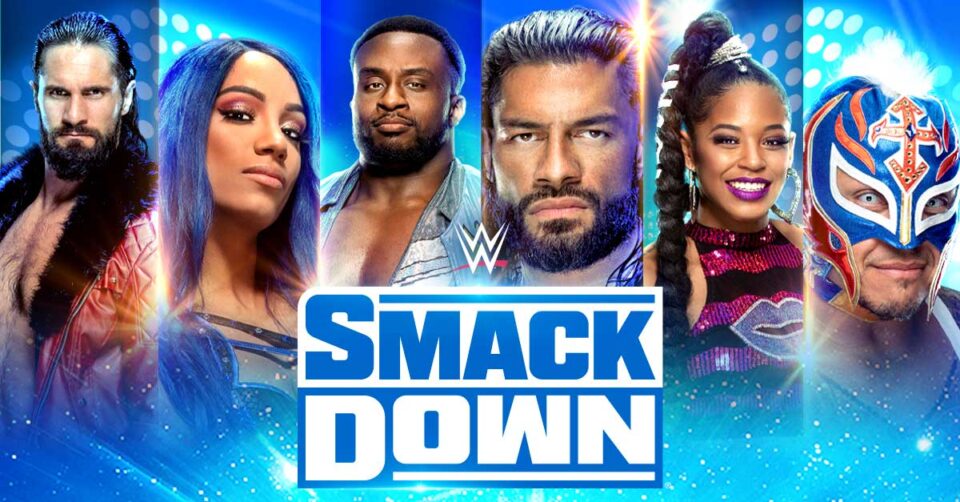 Last week's edition of WWE SmackDown saw its ratings dip against NFL preseason action.
Friday's show averaged 2.084 million viewers on FOX, which is down from last week's show that did 2.169 million viewers, according to Brandon Thurston of WrestleNomics.
In the all-important 18-49 demographic, the show did a 0.58 rating, down from the 0.61 rating last week. Here's the rest of the viewership breakdown for the show:
M18-49: 421,000
F18-49: 325,000
P18-34: 234,000
M18-34: 114,000
F18-34: 119,000
P35-49: 512,000
M35-49: 307,000
F35-49: 205,000
non-P18-49: 1,338,000
The overnight ratings had the show doing 2.50 million viewers. SmackDown on Fox in many markets was preempted by NFL preseason games on Friday night, which resulted in the overnight ratings looking as if they had spiked big. However, that was due to it including NFL viewing from those markets. Instead, SmackDown's final ratings excluded the fans in those markets that were included in the overnight ratings because they didn't watch SmackDown. Just on the NFL Network, the Bills-Lions game did 1.299 million viewers up against SmackDown.
The episode featured WWE Intercontinental Champion Apollo Crews defending against King Shinsuke Nakamura, Sasha Banks & SmackDown Women's Champion Bianca Belair signed their SummerSlam contract, John Cena & WWE Universal Champion Roman Reigns did a face-to-face to hype their SummerSlam main event.