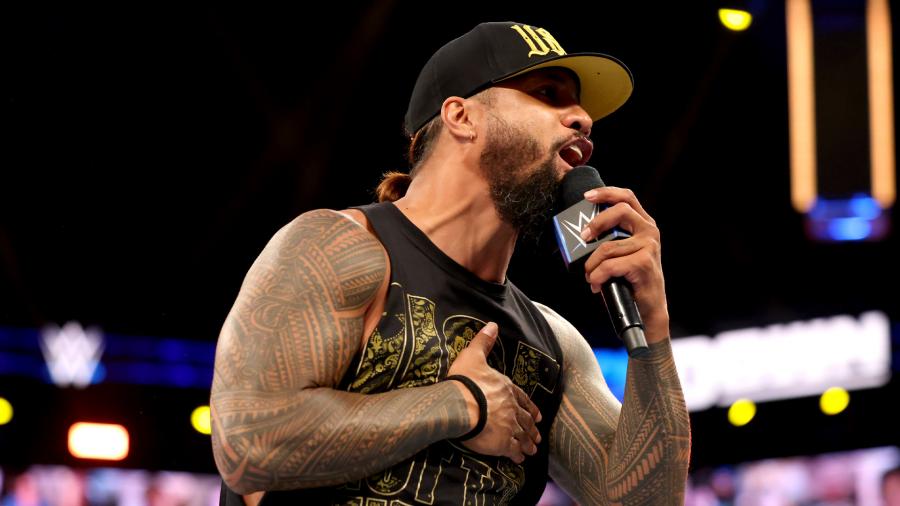 WWE Officials Very Unhappy Over Jimmy Uso Arrest – There is a lot of unhappiness among people in WWE right now over Jimmy Uso's latest arrest.
Wrestlevotes cited two "high level people in power" who are extremely disappointed and "legitimately pissed off" over the arrest.
For what it's worth, we heard after his last arrest that there was a good chance that he would be released. It was ultimately decided that he would get another shot to redeem himself.
Uso has been given numerous chances to redeem himself. He was arrested and charged with DUI on September 29, 2011 and sentenced to probation. He was suspended in 2013 for violating probation after driving with a suspended license.
In 2019, he was arrested after a dispute with police, who said he was driving the wrong way on a one-way street. Police claimed that they could smell alcohol in the vehicle. A police officer said he had to pull out a taser as Jimmy removed his shirt and approached him after his wife Naomi was asked to exit the SUV so they could speak with her. Jimmy was placed under arrest for disorderly conduct and obstruction of justice.
Jimmy was arrested again on July 25, 2019 and charged with DUI. He was found not guilty on that charge when he went to trial.
It's unclear how this will affect his current storyline on SmackDown. As previously reported, the plan has been for Jimmy and Jey to win the SmackDown Tag Team Titles. We heard two weeks ago that the plan was for them to win the titles at SummerSlam. The recent arrest may derail those plans.