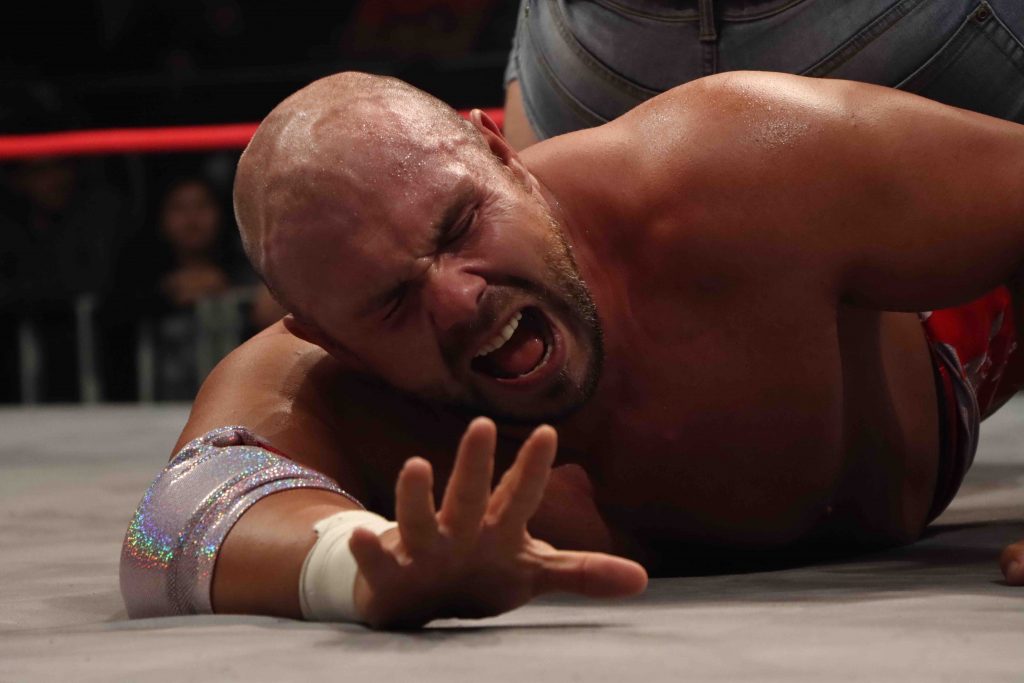 Aaron Frobel, better known to wrestling fans as former Impact Wrestling star Michael Elgin, was arrested on 6/29/21 and charged for "Violation of Protective Order." The case has been "assigned to investigations."
The order of protection, filed on 5/21/21 by Frobel's ex-fiancé (we will use only use her first name Alex) says she left her home "for my safety" on 4/21/21 because "I was being abused physically, mentally, verbally, and emotionally."
The protective order further states the following:
"I had a plan to leave a few times before but always backed out from fear. Since I left I have received hundreds of phone calls, hundreds of text messages, numerous videos, and suicide threats from him. He has also reached out to my friends and family. Whenever I or someone he has reached out to block him, he uses the free text/calling apps to make a fake number and continues calling and texting. Sometimes saying it is him, sometimes pretending to be other people. I have asked him not to contact me numerous times."
The protective order also states the following:
"Since I've been in a relationship with the respondent I have suffered sexual, mental, emotional, and verbal abuse from him. Abuse included:
– punishment for saying no to sex
– berating me verbally in public
– berating me verbally in private
– isolating me from my friends and family
– monitoring my phone and computer to see if I am complying – extreme control
– sexual caretaking
– pressure to engage in sex acts I expressed not wanting to do
– exposing my sexual health by seeing male and female sex workers during our relationship
– insulting and shaming me
– intimidation
I recently found out he has been texting me our entire relationship from different fake numbers pretending to be people from my past and saying nasty things about me. I believe this was used along with many other tactics of control and manipulation to break me down and keep me under his control."
We spoke with Frobel's ex-fiancee Alex and she told us that he violated the protective order over 60 times and before he was arrested on Thursday 6/29/21, there were claims being made on Facebook that he disappeared. She tells us that Frobel has been claiming mental health issues as his defense. Alex told WrestlingNews.co that she wants her story out to prevent this from happening to someone else.
Alex tells WrestlingNews.co, "I respect everyone's sexuality but it should be noted that men and women are people he goes after, not only women. The warning is for everyone, not just for women."
She added, "He used threats of suicide many times after I left. A couple of girls have reached out to me since I left and told me the same stories, as [Frobel's ex-wife] Rachel can tell you as well. He's continuing to threaten suicide as a manipulation tactic."
WrestlingNews.co has made attempts to get a response from Frobel but we have not heard back. We have included the incident report below.