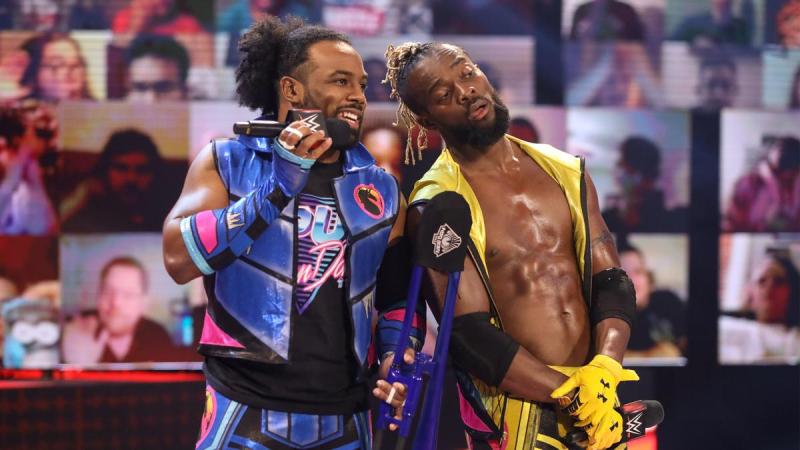 WWE Had Plans To Split Up The New Day – While speaking to talkSPORT, Big E revealed that WWE had plans of slipping up The New Day long after a crucial moment in their careers.
According to Big E, Vince McMahon told the team to split up after Kofimania back in 2019. Big E added that there were people who wanted The New Day to split up even before Kofimania.
---
"I know there were rumours for a while that certain things were pitched, but I think because we had been so adamant about not wanting to be broken up I think that's where people were like, 'Ehhh, I don't know if we should because they really don't want it.'
"I can't really divulge the conversation, but even from the top of the business, the very head of what we do – you know exactly who I'm talking about – he directly told us, 'Hey, this is the idea', and we said, 'We're not feeling it'. This was post-KofiMania. There were people who wanted it earlier (than that) as well.
"If we'd done it, we would have missed out on so many great moments. I still think that doing it now or soon, there are great moments to come and we have a lot more to offer. I think you've seen happy, clappy New Day for a very long time.
"I think there's a lot of things we could do; we haven't even really teased any tension. We haven't done a friendly rivalry. There's things we could do to toe that line."
---
WWE recently declared The New Day as the greatest tag team of all-time after releasing the 50 Greatest Tag Teams series on Peacock and the WWE Network. Apart from his singles run, Big E is still a member of The New Day.
WWE Had Plans To Split Up The New Day