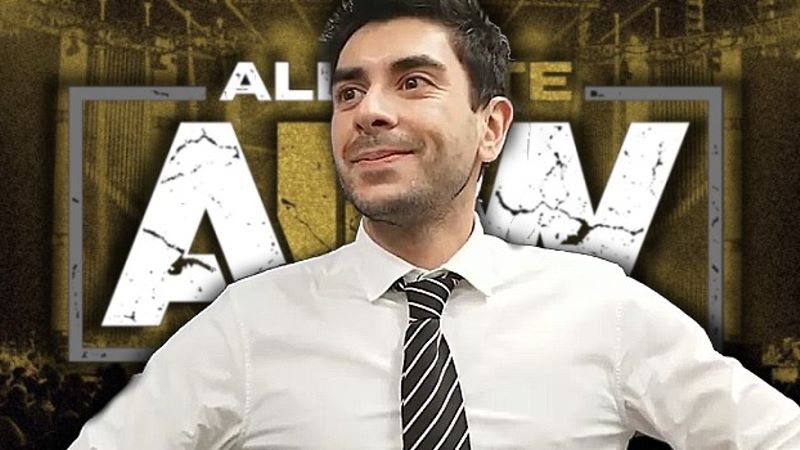 Tony Khan was a guest on Busted Open Radio and was talking about the recent roster additions in All Elite Wrestling and touted the quality and depth of the performers they have in the company.
The conversation then turned to talk about Triple H's comments on Thursday's NXT TakeOver media call when he said that "the best female performers in the world are in WWE and if they're not, they want to be." Many people took issue with the WWE EVP's remarks, and Khan explained why claiming you have the best roster is fine, but saying everyone wants to work in WWE is crazy.
"Since the last time I've joined you here, we've had some big additions. Having Mark Henry here and now having Andrade El Idolo here, that's really awesome. We've got some awesome legends and we've got some of the top young stars right now, and it's been a really awesome few weeks for us in terms of stacking up the roster. I think we already had, in my opinion, the best roster in wrestling," Khan said, "and I don't think there's anything wrong with [saying that].
"Look, everybody's building their own roster. They're going to have good feelings about the people that they work with. I don't think there's anything wrong with saying you think you have the best show or company. I think where people got offended yesterday was when [Triple H] said everybody wants to work there. That was like—people are confusing the two things. If you want to say 'my show is the best' or 'our product is the best', there's nothing wrong with that. You should feel that way," Khan said, "but when you say anyone of any value wants to work here, that's just not true. It's crazy. There's plenty of people that work in AEW that have no interest in working there. I think the champion made it pretty clear yesterday with what she tweeted."