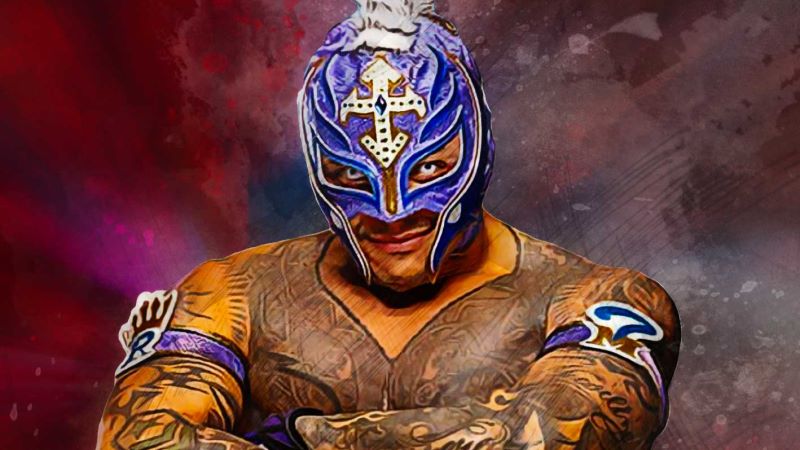 Tonight's SmackDown closing segment saw Rey Mysterio call Roman Reigns to the ring for payback after Reigns attacked Rey and Dominik Mysterio last week.
Mysterio told the WWE Universal Champion that he acknowledges him. A shocked Reigns didn't have any time to respond, though, before Mysterio said that he acknowledges Reigns for being a "rat bastard" after what he did to Dominik last week. Mysterio went on to say that anyone who lays a hand on his son has to face his wrath. He then challenged Reigns to a Hell in a Cell match.
Reigns responded by acknowledging Rey as a father, but before he could say much else, Mysterio shocked Roman by grabbing a kendo stick and absolutely laying into him with it. Reigns eventually grabbed the weapon and fought off Mysterio, but Rey persevered. He kept battling Reigns and hitting him with the kendo stick. Unfortunately, Reigns eventually got the upper hand when he dropped the legend with a Superman Punch.
Before Reigns could hurt Rey too much, Dominik showed up and surprised Reigns with his own kendo stick. But "The Head of the Table" was simply too much for the young Mysterio; the champion coldly fted him up and powerbombed Dominik out of the ring and onto the floor. As Rey ran over to check on the fallen Dominik, Reigns kicked Mysterio in the head, leaving both superstars down and out as officials came running down to check on them.
Rey Mysterio Challenges Roman Reigns To Hell In A Cell Match