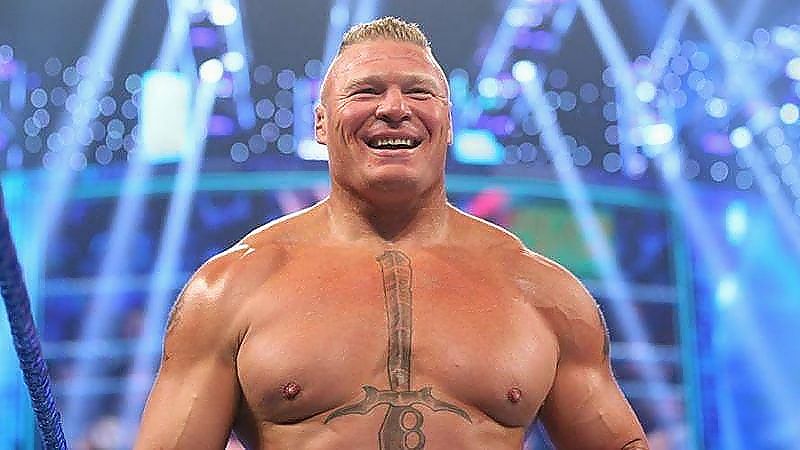 A few days ago, we noted how WWE is apparently planting seeds for Brock Lesnar return at SummerSlam. On the latest Mat Men Pro Wrestling Podcast, Andrew Zarian talked about plans for WWE SummerSlam and addressed those rumors.
Zarian doubled down on his scoop that Las Vegas is the city that will host the show and he noted that he had heard this with someone connected to the arena a while back. He also noted that WWE's public relations sent out a story with a list of cities that were in consideration to host the show but that was just spin in order to minimize the leaked story about Vegas.
In regards to big part-time names being brought in for the show. Zarian said that we will see them at the show. As noted last week, John Cena is in talks with WWE and the belief is that he will face Roman Reigns at SummerSlam.
Zarian said, "I would say expect to see all of the big names that make sense."
Brock Lesnar's name was mentioned on Raw this week in segments with Bobby Lashley and Drew McIntyre and that is usually a hint that he's returning soon. Zarian confirmed that there has been talk of Brock Lesnar wrestling at SummerSlam. He also talked about WWE's mindset for waiting until after the pandemic to bring Lesnar back.
Zarian said, "Lesnar was early on for SummerSlam plans they were trying to do something. I think the concept behind Lesnar is to justify what we're gonna pay him [and] we need a more consistent touring schedule so we can build to this and those appearances by Lesnar will help sell tickets, obviously."
It's worth noting that Bobby Lashley has been pushing for a match with Lesnar for years and there is also the storyline that Drew McIntyre defeated Lesnar at WrestleMania last year so there's a couple of directions they could go in for Lesnar when he returns.