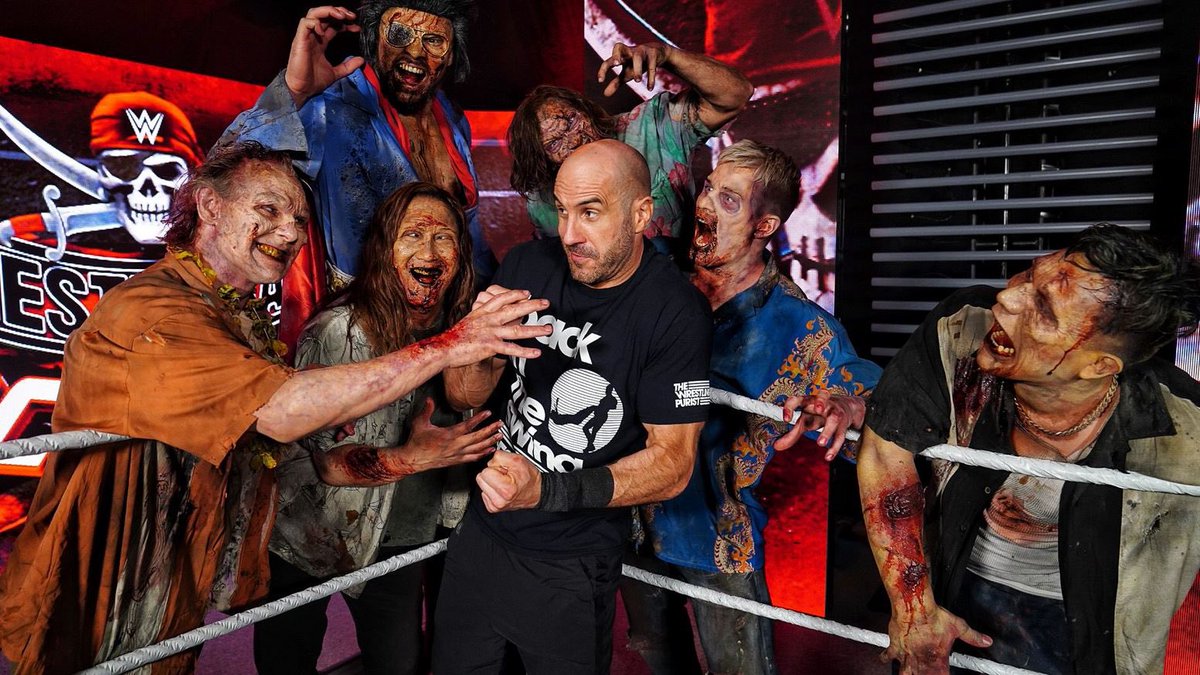 The zombie invasion at WWE WrestleMania Backlash may not have been popular with WWE fans on Sunday night but Vince McMahon is probably happy about how things went down because WWE got paid a hefty sum to promote Batista's "Army of the Dead" movie.
RSN is reporting that WWE received 7 figures from Warnes Bros. to promote the movie. There was a Batista voiceover at the start of WrestleMania Backlash along with a trailer for the movie. There were also graphics for the movie shown throughout the broadcast along with the zombie invasion during the Damian Priest vs. The Miz match.
RSN added that the deal was brokered by WWE President Nick Khan. It's clear that Khan joining the company has paid off as he is also the person who spearheaded the lucrative deal with Peacock. If Khan is able to broker more of these types of deals, I would expect more crossover promotion during future events.
As noted earlier this week, The Miz was injured during the match with an ACL tear. It's still not known how severe the injury is but if it's a full tear, that would mean that he will be out of action for the rest of the year. On Raw, John Morrison indicated that The Miz was no longer with us after being eaten by the zombies.