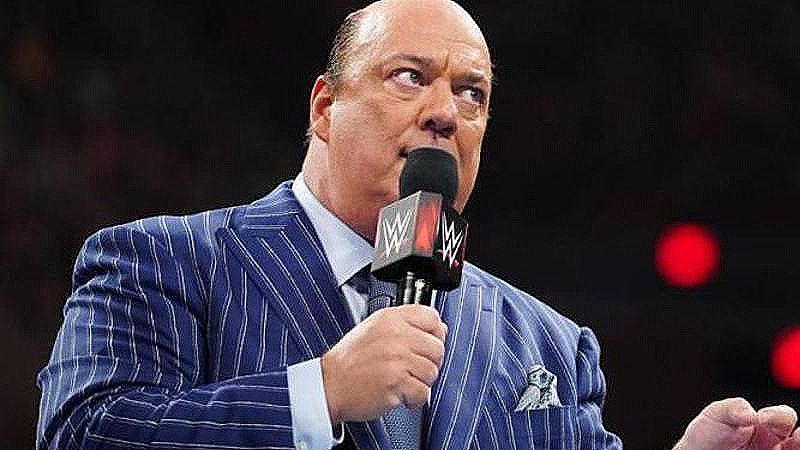 In a follow-up to the story about Paul Heyman going off script on Smackdown, Dave Meltzer reported today that the story is accurate and the Daniel Bryan 10-bell salute was not on the script. However, Heyman did get approval to mention Bryan in the opening segment of the show.
As noted, WWE officials are very hopeful about Bryan signing a new contract and returning to action. Whether or not that actually happens remains to be seen and people that know Bryan have no idea what he plans on doing in pro wrestling. Everything regarding his future is being kept close to the vest. Obviously, his wife Brie Bella would be the only other person who would be the first to know about his decision.
Bryan is currently not under contract with WWE but the company is working hard to get him to sign a new deal. The talks with Bryan date back to late last year. Bryan has said publically that he tried to get out of the Triple Threat Match at WrestleMania because he felt that the match was better as just a singles match between Edge and Roman Reigns. Bryan has also said that he was checked out for his Mania match.
Bryan has previously expressed interest in wrestling dream matches outside of WWE, including a mask vs. hair match in CMLL, among other places.
In regards to Heyman getting approval to mention Bryan, that should give you a further indication as to how the company feels about him. If they were not confident about him returning, then his name would not have been mentioned.