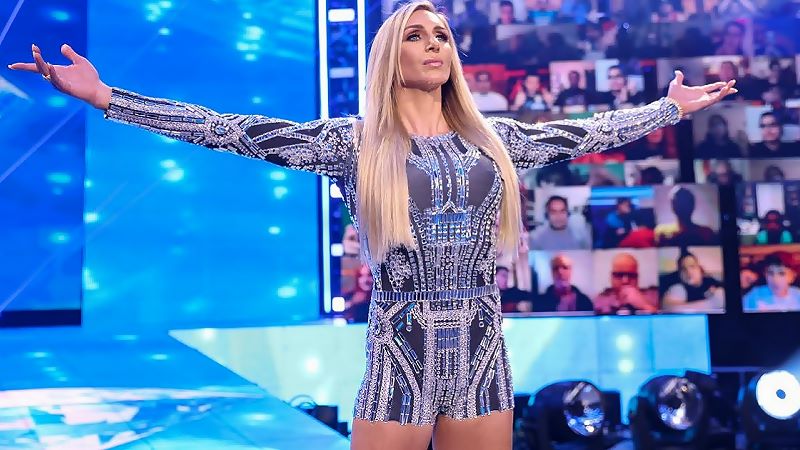 The RAW Women's Title match at WrestleMania Backlash between Asuka and Rhea Ripley announced less than 2 hours ago, has already become a Triple Threat with the addtion of Charlotte Flair.
After reinstating Charlotte last week, Sonya Deville took things one step further on tonight's RAW episode adding her to the WWE RAW Women's Championship match at the pay-per-view.
Charlotte Flair defeated Dana Brooke in a singles match, then Deville made her way out to the ring and allowed Flair to air out some of her (many) grievances. Flair was frustrated over the fact that she was left out of the title match, so she made her case as to why she should have a spot in the match. She claimed that the match, and the entire show, would be more buzzworthy if she had a spot in the bout.
Deville considered Flair's argument before she agreed and gave Flair what she wanted. As a result, at WrestleMania Backlash, Rhea Ripley will defend the title against both Flair and Asuka. Of course, the champion and her initial challenger responded to this development. Whereas Ripley was frustrated, Asuka expressed her indifference because she's ready for the challenge. She then threw her future opponents out of the ring to send them a message.