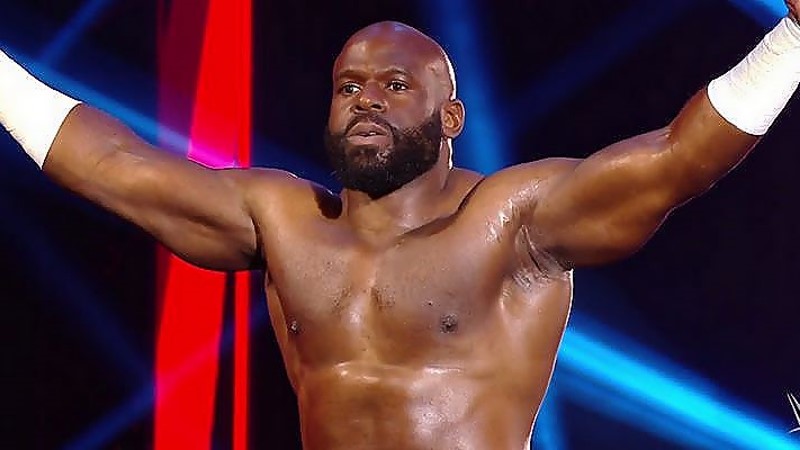 Apollo Crews planned to host a special ceremony during tonight's SmackDown, where he would present Commander Azeez with the Nigerian Medal of Honor. Instead, the special occasion quickly went sideways, as Big E, Kevin Owens, and Sami Zayn all interrupted and caused chaos.
Shortly after Crews draped the Medal of Honor around Azeez's neck, Big E quickly appeared on the video screen, calling the award a sham and telling Crews that he shouldn't get used to holding the WWE Intercontinental Championship. Sami Zayn then made his presence known by telling Crews tthat if Crews really had integrity and respect, he would give "The Great Liberator" a title opportunity.
Just as Zayn and Crews were jawing at each other, Kevin Owens came to the ring, charging past Zayn, but Crews and Azeez instantly attacked him.  Big E responded by sliding into the ring from behind, outsmarting Azeez and launching him over the ropes. But he took a superkick from Owens for his efforts. The former WWE Universal Champion also dropped Crews with a superkick before he delivered a Stunner to Zayn.
Big E ended the brawl standing tall, as he planted Owens with a Big Ending. Crews and Azeez scrambled back up the ramp, with the champion likely worried about the security of his title reign.
When the champion confronted Adam Pearce about the situation, the WWE official announced that Crews will defend the WWE Intercontinental Championship against Sami Zayn, Big E and Kevin Owens on Friday Night SmackDown next week.