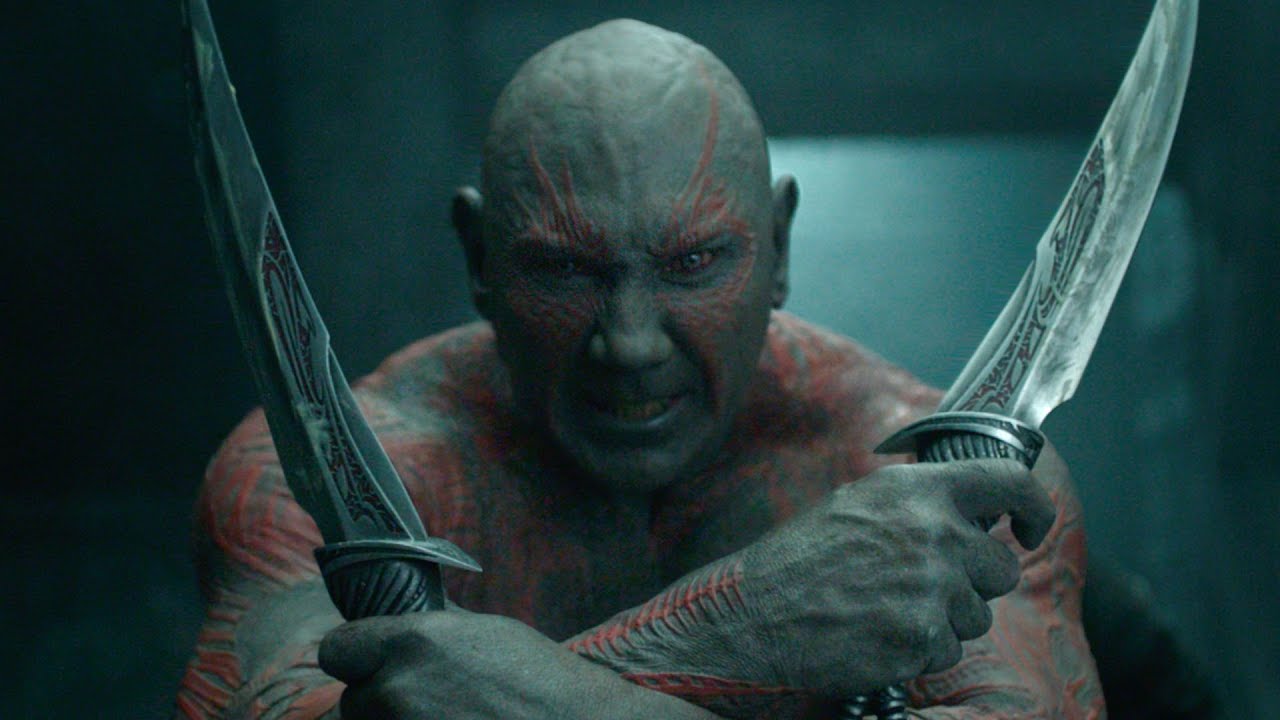 Batista Quits Drax Role – Batista's time as Drax the Destroyer is coming to an end. He confirmed that the third Guardians of the Galaxy movie is his final commitment to play the role, but the Drax character isn't going away.
Batista took Twitter a few days ago and set the record straight. He will be 54 by the time the third Guardians movie comes out, and he's not looking to play a saggy Drax. That character is apparently not vanishing, but the actor will change.
Drax isn't going anywhere. He just won't be played by this dude! by the time G3 comes out I'll be 54 yrs old for gods sake! im expecting everything to start sagging any second now.
James Gunn replied to Batista to let him know that, "There's no Drax for me without you, buddy! You ARE the MCU's Drax the Destroyer and, as far as I'm concerned, could never be replaced. And you have the right to do whatever you want with your acting choices!"
Batista fired back a reply to James Gunn and said, "And there's no Drax for me without you brother! #EndOfAJourney I love you dude."
Batista also spoke to Collider recently and expressed his candid thoughts on Marvel's treatment of his Guardians character. He thinks that Marvel missed out on not exploring The Destroyer's emotional side.
That role changed the trajectory of my life. It's always going to be special to me. Now that I'm four films in…I really wished they would have invested more in Drax, personally. Because I think Drax has more of a story to tell. I think Drax has a really interesting backstory which they dropped the ball on. That's no dig on Marvel. They had their slate, I know what they're focused on, that's what they have slated out. But man, I think they really missed the ball on Drax. He has such a great backstory. Selfishly, as a performer, that would have given me the opportunity to show different sides of Drax, emotionally. And physically as well. Because, if you notice, Drax, although he looks like a badass, you look at him and he looks terrifying, but Drax gets his ass kicked more than any other Marvel character…The whole "Destroyer" thing they just threw that out the window…people just fell so in love with the comedic side of Drax they tapped into that, then they tapped into it more, then they really dug a hole into it. But we missed a huge boat on that character and I don't think it'll ever come back around. But I'm really just looking forward to finishing out this whole journey.
Batista Quits Drax Role, Feels Marvel Could Have Done More To Explore The Destroyer's Emotional Side