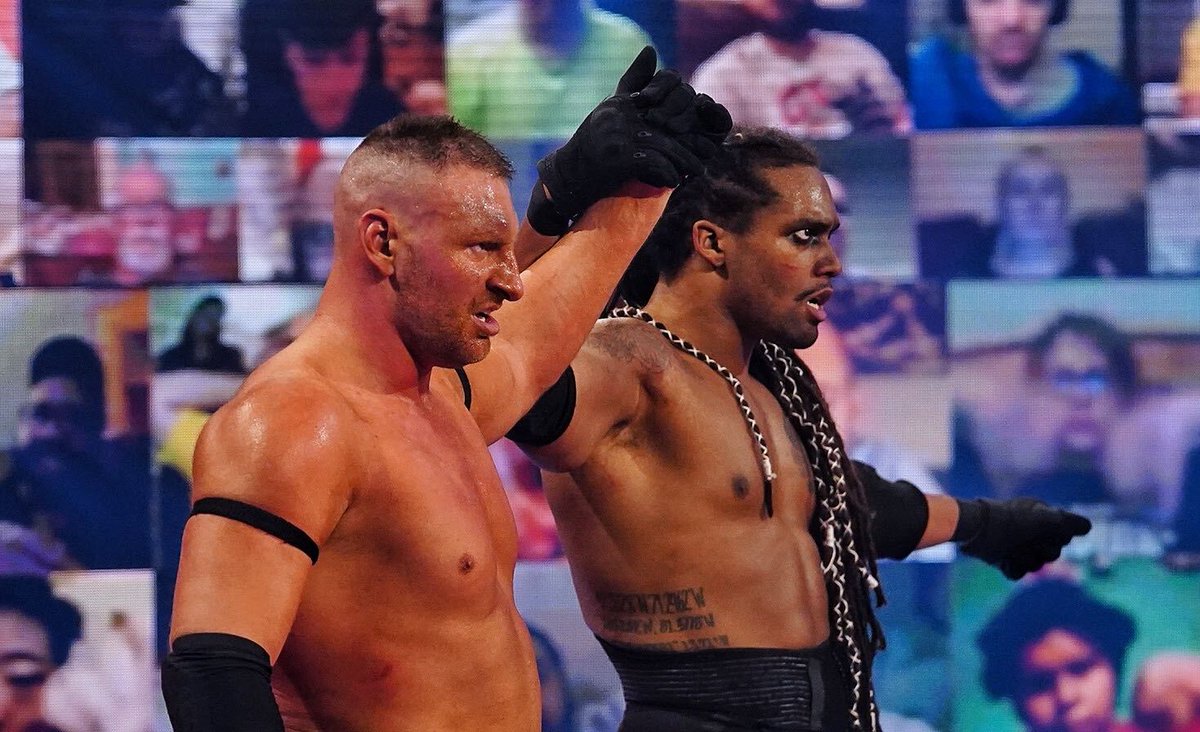 Mace and T-Bar Get Unmasked – During tonight's RAW episode, Drew McIntyre was enraged over the assault he suffered at the hands of T-Bar and Mace last week. Determined to take them on in a handicap match tonight, McIntyre instead got some help from Braun Strowman, and the two unmasked their opponents in a match that ended in chaos. 
The match initially began as a handicap bout, as McIntyre offered to fight both men on his own. Though the odds were stacked against him, McIntyre held his own for several minutes. But the duo eventually overwhelmed him, so Strowman raced to the ring to help the former WWE Champion.
While Strowman brawled with the former Retribution members, McIntyre regained his footing and ripped Mace's mask off. "The Scottish Warrior" then lost control and beat Mace with his own mask, forcing the referee to call for the bell. T-Bar suffered a similar fate at Strowman's hands. Ultimately, Mace and T-Bar, robbed of their masks, fled the ring, and McIntyre stood tall alongside Strowman.