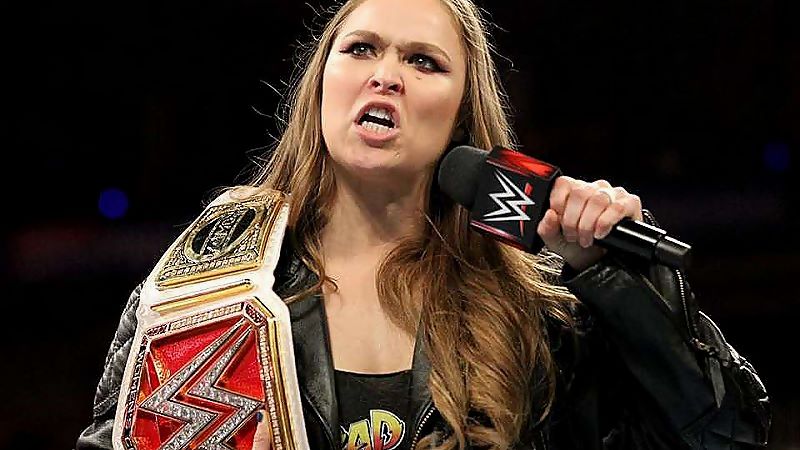 Latest on Ronda Rousey's WWE Contract Status – Ronda Rousey hasn't been seen on WWE television or worked a match since losing the Raw Women's Title to Becky Lynch in a triple threat match that also featured Charlotte Flair at WrestleMania 35 in 2019.
It was previously reported that Rousey's contract with the company was supposed to expire this month. Dave Meltzer reported in the latest edition of the Wrestling Observer Newsletter that Rousey's contract expired this past week.
He followed up by noting that it's possible WWE froze her deal from when she asked to take time off. Thus, she would still have about one year left on it that she would need to finish out.
Meltzer wrote, "the impression we had is she was always coming back for the planned Los Angeles WrestleMania which was supposed to be this year, but obviously that didn't happen."
Of course, WWE had to move WrestleMania 37 from LA to Tampa, Florida due to COVID-19 restrictions on public gatherings. WWE will have 50,000 fans in total attending the show over the course of two nights this weekend.
As noted, WWE President Nick Khan made an appearance on The Colin Cowherd Podcast this week and during it, he noted Ronda Rousey is going to be coming back at a certain point in time.