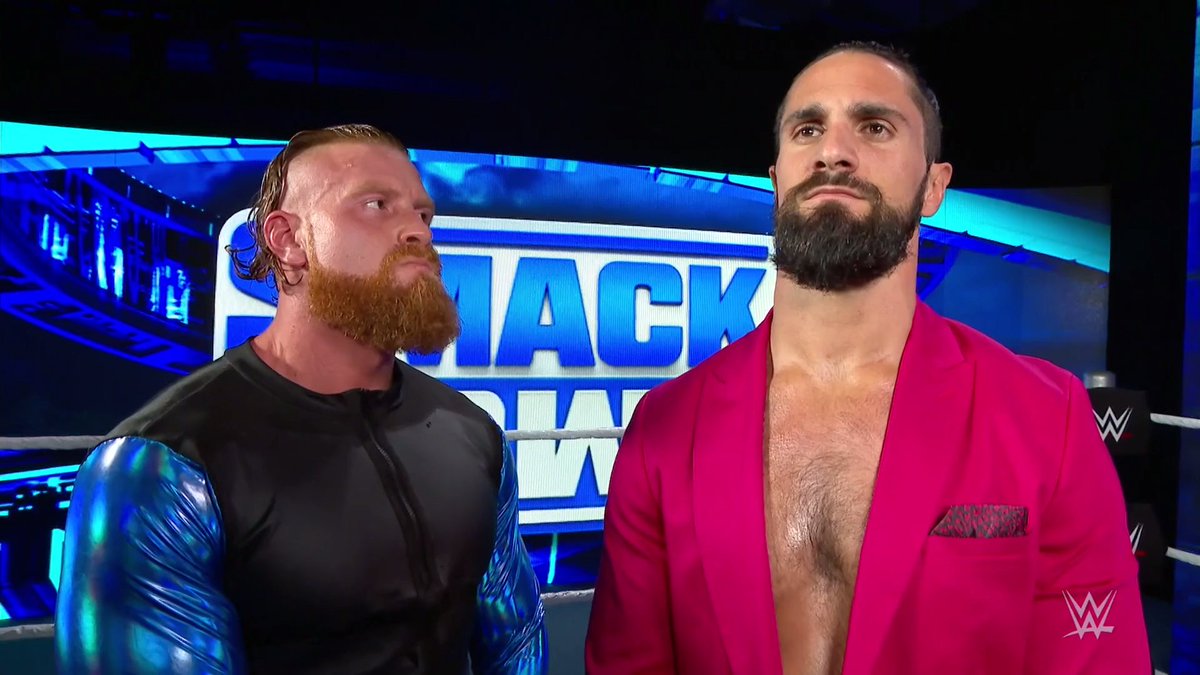 Murphy Re-Appears During Smackdown – WWE wrote Murphy off television when Seth Rollins took his hiatus in December. He hasn't been seen much since, but that changed tonight.
During Seth Rollins' promo on SmackDown this week, Murphy showed up next to him. He offered to help Rollins against Cesaro, but Rollins told Murphy to go away.
Later on, Murphy tried to prove himself to Rollins by facing Cesaro in singles competition. In the end, Cesaro defeated Murphy while Rollins sat at commentary.
As noted, WWE has dropped the romantic storyline between Murphy and Aalyah Mysterio on WWE SmackDown.
It seems that Murphy's return to television wasn't a successful one. We'll have to see what's next for him, but tonight wasn't the best start for his comeback.