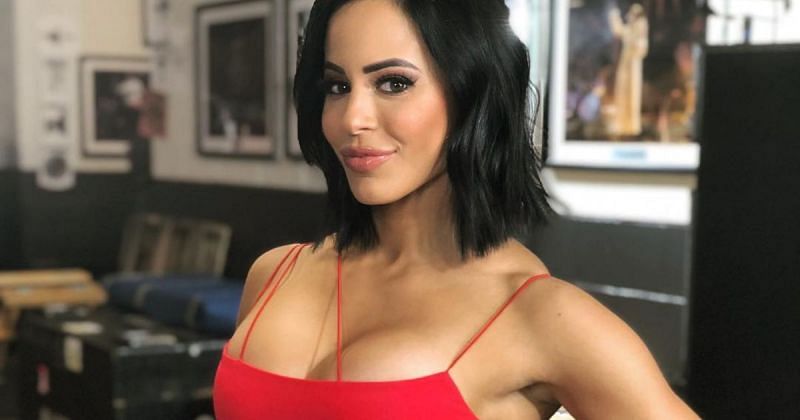 Why Charly Caruso is Probably Done With WWE – As noted, Charly Caruso is reportedly done appearing on WWE TV.
It was originally reported that Charly Caruso has been absent from WWE TV as of late because she picked up some backstage heat after consistently being late to conduct interviews at RAW tapings. There were specific instances with Randy Orton and Sheamus that led to WWE taking Caruso off TV for the time being.
Why Charly Caruso is Probably Done With WWE
A source indicated that WWE hiring Kevin Patrick earlier this month was seen as a direct replacement for Caruso. However, PWInsider noted that Kevin Patrick was brought in to replace Charly Caruso the week after she was involved in a little off-color humor when she went viral over the "DP" Comments on RAW Talk.
As noted, it was suggested that Damian Priest change his nickname to D.P and Caruso said "I like D.P."
On Monday 3/8, Kevin Patrick was announced as signed by the company and immediately took over as the host of Raw Talk. The previous week, Kayla Braxton filled in for Caruso. [Two weeks] before that, Caruso, during the [2/08] episode of Raw Talk, joked that she "liked DP" when co-host R-Truth referred to Damian Priest as "D.P." Caruso has not appeared on Monday night programming the last few weeks as Patrick, Braxton and Sarah Schreiber have been handling interviews on Monday Night Raw.
The fact that she made that little joke on RAW Talk isn't 100% to blame for her expected exit, but this is very interesting timing. She had one more episode of RAW Talk after that before she was replaced.
If you want to see the segment that caused this little controversy, you can click here.