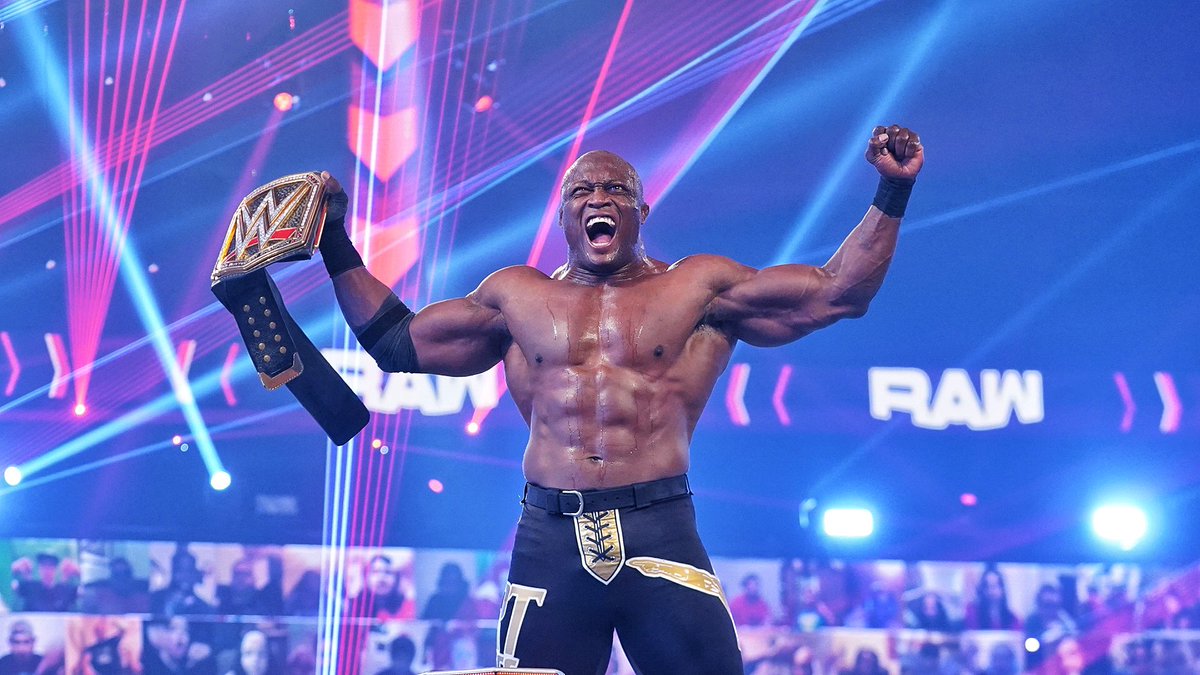 Bobby Lashley can now say that he won the WWE Title, the top prize on the Raw brand, as he beat The Miz to win it. 
The title change happened on Monday's episode of Raw in the main event. WWE had delayed the match throughout the show as it was supposed to happen at the top of the second hour then pushed back to the third hour before settling on the last segment with it only lasting a few minutes with lumberjacks surrounding the ring to kept Miz from running away as he did earlier in the show.
Lashley joined a rare group of wrestlers in the order that he won the WWE Championship. WWE's Stats and Info Twitter account mentioned a few interesting notes.
The first being the order of the title win as he joins the likes of Steve Austin, Eddie Guerrero, and Dean Ambrose as the only four stars to do so:
".@fightbobby is in a rare club of Superstars to win championships in THIS order:
1st – Become a United States Champion
2nd – Become an Intercontinental Champion
3rd – Become the @WWE Champion.
The first to do it was @steveaustinBSR. Tonight on #WWRaw, Lashley became the 4th."
.@fightbobby is in a rare club of Superstars to win championships in THIS order:

1st – Become a United States Champion
2nd – Become an Intercontinental Champion
3rd – Become the @WWE Champion

The first to do it was @steveaustinBSR.
Tonight on #WWRaw, Lashley became the 4th.

— WWE Stats & Info (@WWEStats) March 2, 2021
Add Eddie Guerrero and you've got the full list!

— WWE Stats & Info (@WWEStats) March 2, 2021
.@fightbobby's @WWE resume:

– In-Ring Debut: Sept. 23, 2005
– 2x US Champ (2006, 2020)
– 2x ECW Champ (2006, 2007)
– 2x IC Champ (2019, 2019)

Tonight, on #WWERaw against @mikethemiz, Lashley won the #WWE Championship for the first time in his career, which began 15 years ago.

— WWE Stats & Info (@WWEStats) March 2, 2021