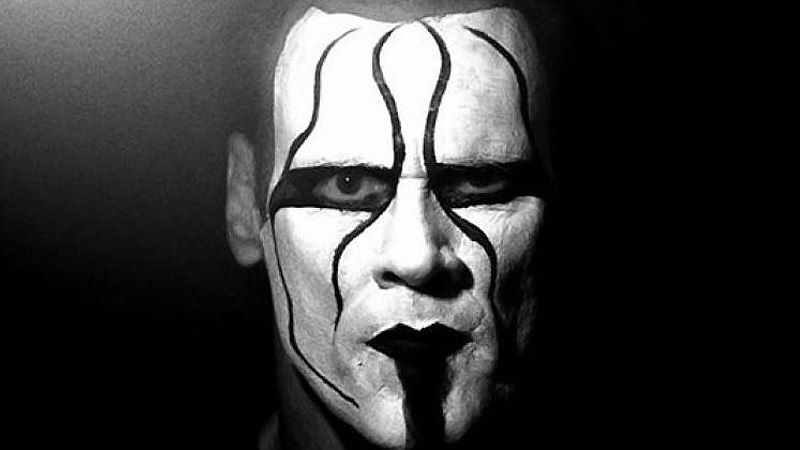 Sting finally got physical on tonight's AEW Dynamite episode.
It all began when Sting interrupted Team Taz's promo. Armed with a bat, Sting began attacking the heels and eventually was outnumbered. Despite a valiant effort, Brian Cage lifted Sting and put him down hard on his back with a powerbomb. This marked Sting's first bump since joining AEW and after many thought his career was over after getting injured wrestling Seth Rollins in WWE.
Here is a recap of the segment from our live coverage:
Out comes "The Human Suplex Machine" himself accompanied by "The Machine" Brian Cage and one other member of Team Taz. Taz gets in the ring and talks about the Street Fight coming up before pointing out that due to weather issues, only two members of Team Taz are here tonight. He says maybe Sting sent some of his snow down there, but he digresses.

Finally, he brings up the fact that all week long he has been hearing and seeing advertisements claiming that "The Icon" is going to be calling out Team Taz. He says despite being down a few members, he calls Sting out to the ring.

The familiar sounds of the theme song of "The Icon" Sting plays and the pro wrestling legend emerges as the snow begins falling inside Daily's Place. He settles into the ring and Taz begins ranting about how Sting needs his bat and has always needed it.

As he continues talking trash about how Sting needs his bat to be a tough guy, "The Icon" drops his bat and starts taking his big robe off. He immediately gets into a brawl with the two members of Team Taz in the ring. At first things go his way, but eventually he is hoisted up with ease by Brian Cage, who plants him down on the mat with his finisher.

The members of Team Taz stand over the fallen Icon as the commentators question Sting's decision to throw his baseball bat down while being in the ring alone against those three men. Team Taz stands over Sting and pose before exiting the ring as the commentators plug the Street Fight coming up at AEW Revolution 2021.
Sting's first AEW match will take place at AEW Revolution on March 7 as he teams with Darby Allin to face Team Taz.