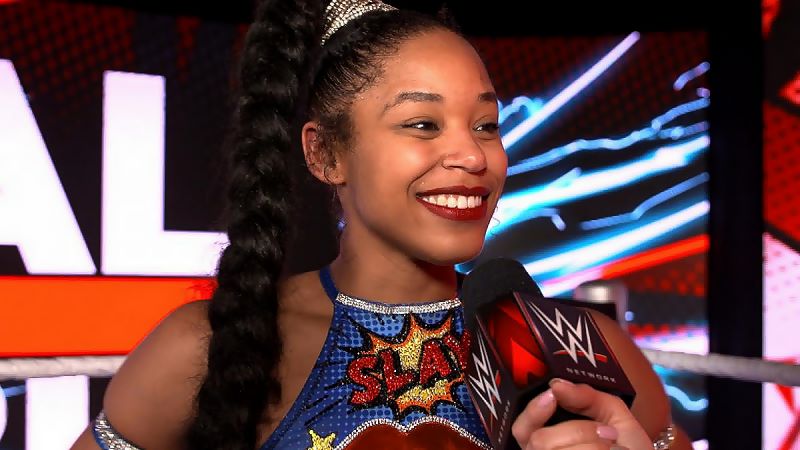 Every year there are lots of potential stars but almost all fail to make it to the top of the WWE. It takes luck, timing, and most importantly the ability to put on a show like no one else. Fans love to be surprised and shocked which makes it hard for unknown names to breakout. In this article we will talk about the rising stars you need to watch out for that could have a major impact in 2021.
1 – Bianca Belair
Black Lives Matter is a generational change in the US and there would be no better person to lead it than Bianca Belair. She is full of confidence, an amazing athlete, and a black woman that kids can look up to.
She built a huge fan base while on NXT and it will only grow over time as fans get to see all she has to offer. Bet-iowa.com reported that she was heavily backed to win the NXT Women's Championship but she just fell short. If you watched the 2020 Royal Rumble Women's event you are bound to be a fan as she was the stand-out performer.
The WWE is crying out for another female superstar and Bianca Belair ticks all the boxes they are looking for. It is expected that she will be promoted through the ranks by the WWE and will make a big name for herself at SmackDown.
2 – Dominik Mysterio
The stand-out rookie from last year has to be Dominik Mysterio who was born to be in the WWE. Three generations of his family have competed in the WWE so it should come as no surprise to see him rising to the top.
He is only 23 years old but has vast experience thanks to his father. He looked amazing on Raw and big things are expected from him in 2021. He will be looking to follow his father's steps in the WWE and will be determined to make it to the very top.
3 – Rhea Ripley
Another female wrestler that is expected to make a big impact in 2021 is NXT star, Rhea Ripley. She is only 24 years old and already she is the first woman to hold both the NXT and NXT UK Women's Championships. Last year was her best so she is expected to be boosted to the main roster and will be hunting for her third women's title.
Final Thoughts
There are also many others that you should look out for in 2021. These include; 'Hangman' Adam Page, Britt Baker, and MJF. This year is expected to be a big year for the WWE as they recover from the setback of the pandemic. To take things to the next level they are going to need lots of new stars to replace the aging ones, which they are well on track to do thanks to the amazing scouting system and personnel. It is an exciting time to be a wrestling fan!