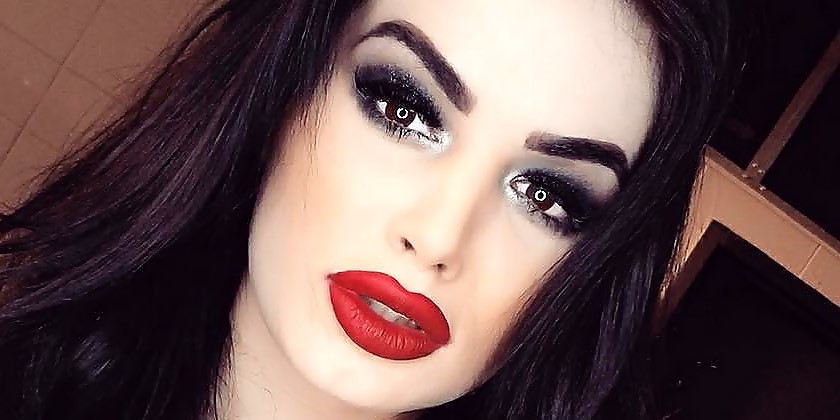 Former WWE Divas Champion Paige has made her music video debut.
The British-born star has made an appearance in the latest music video by Falling in Reverse, to promote their newest single "I'm Not A Vampire (Revamped)." Paige stars in the video alongside her long-term partner, Falling in Reverse lead singer Ronnie Radke.
In the dramatic six-minute clip, Paige appears to be playing Radke's partner, and as the video progresses, things begin to get spooky for the couple.
Following the release of the video, Paige took to social media to thank her partner for having her as a part of it, and also promoted it to her fans. Paige uploaded a photo of herself wearing one of the costumes from the video, with the caption:
"Thank you @ronnieradke for letting me be apart of something so special. A symphony. Art at its finest. Go check it out now"