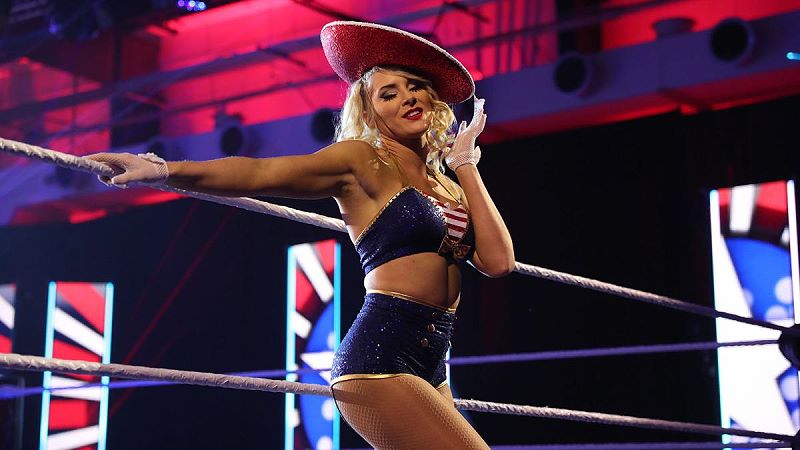 Current Plan For Lacey Evans During Her Pregnancy – As noted earlier, Lacey Evans revealed she's pregnant during her tag team match on this week's RAW episode.
Evans chose to walk away and told Charlotte that she could not lay hands on her because she is pregnant. The segment ended with Ric Flair celebrating, as The Nature Boys is playing the father's role in the storyline.
Again, Lacey Evans is legitimately pregnant with her second child and WWE learned of Evans' pregnancy today.
Current Plan For Lacey Evans During Her Pregnancy
According to RSN, Lacey is not expected to be pulled out television and WWE plans to keep her on television for a couple of months. The plan is to carry on Evans' storyline with Charlotte Flair. Obviously, this feud can't have a blow-off match. Lacey Evans is staying on television, but a source said, "I do not think they have anything in mind."
Things can always change, especially when a pregagncy is a part of the situation, but that is the current plan.