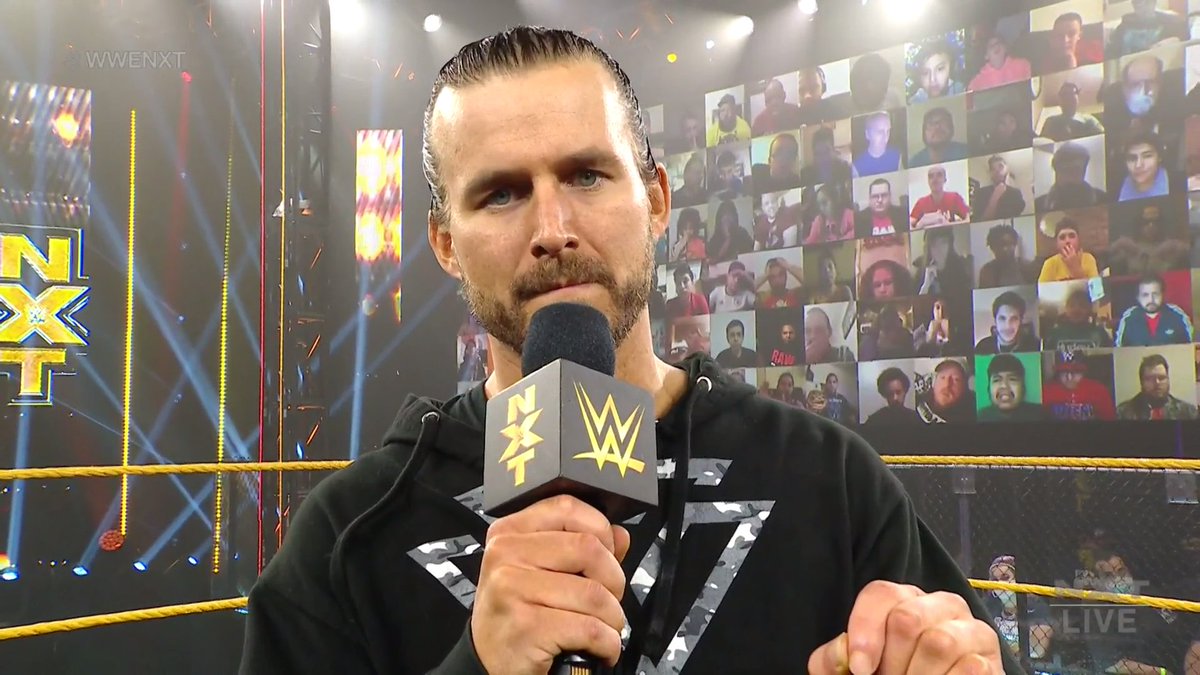 Adam Cole Attacks Roderick Strong, Undisputed Era Officially Done – In the closing segment of this week's NXT episode, Adam Cole addressed why he attacked former Undisputed Era member Kyle O'Reilly on last week's show.
Cole said he was upset at the fact that O'Reilly failed after getting numerous opportunities to win the NXT Championship. Cole said that he hates what he has become in recent weeks and he hates himself for what he did to O'Reilly.
Cole went on to say that he is sorry and he will do everything in his power to fix this. As soon as he said that, Roderick Strong walked out and said that Cole never said a word to him over the last 10 days and Cole broke up a brotherhood and he shattered their trust.
Finn Balor walked out and shoved Strong out of the way so he could attack Strong. Strong ran in the ring but Balor shoved him out and Cole nailed Balor with a superkick. Back in the ring, Strong nailed Cole with a clothesline. Cole apologized again and he and Strong hugged but Cole showed his true colors when he hit Strong with a low blow and superkick. Undisputed Era is Officially Done!
"After watching that footage, I am ashamed of myself… I wish we could have this conversation face to face, but we can't, we can't because of 𝘮𝘦."

Is @AdamColePro apologizing? #WWENXT @KORcombat pic.twitter.com/Az02iimV7y

— WWE (@WWE) February 25, 2021
No, they are not. #WWENXT @AdamColePro @roderickstrong pic.twitter.com/tprIqDt0LN

— WWE NXT (@WWENXT) February 25, 2021
Undisputed, no longer? 💔#WWENXT @AdamColePro @roderickstrong pic.twitter.com/qsIFZOkyyc

— WWE (@WWE) February 25, 2021
And just like that, @AdamColePro has cemented the #EndOfAnERA. #WWENXT @roderickstrong pic.twitter.com/PIaO8qP7W7

— WWE (@WWE) February 25, 2021