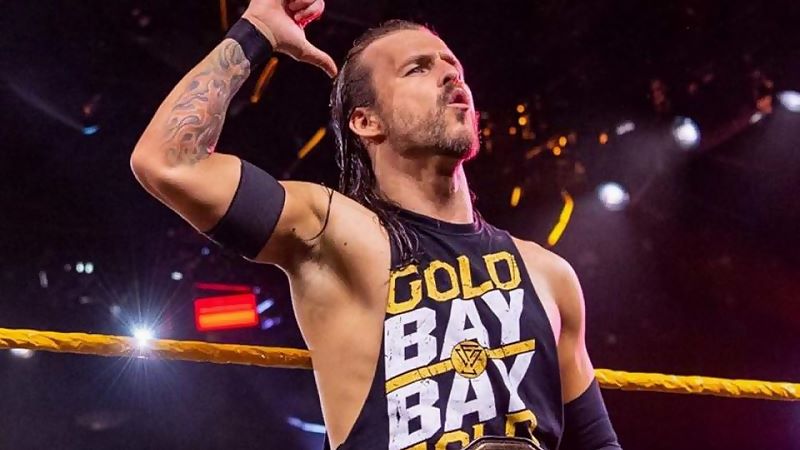 In what has turned into quite a heated rivalry, Finn Balor successfully defended the title against Pete Dunne at NXT TakeOver: Vengeance Day.
But the big news coming out of Takeover, was Adam Cole attacking the NXT Champion and Kyle O'Reilly in the aftermath.
The match between Dunne and Balor began as a technical showcase, and it was a stalemate early on. Dunne briefly took control by targeting Balor's hand. He wrenched the champion's finger, but Balor escaped.
Dunne continued to control the match by targeting Balor's fingers. "The Prince" took control by focusing on Dunne's leg. Balor dominated the match for a few minutes, but Dunne escaped the STF by slamming Balor's fingers into the mat.
Both men exchanged blows in a thrilling series, and Dunne planted Balor with a powerbomb for a two count. Balor rocked Dunne with a dropkick into the corner. Dunne caught a diving Balor with a triangle choke, but he reached the ropes in a desperate effort.
Later on, Dunne snapped Balor's fingers again to escape another submission hold. Dunne planted Balor with The Bitter End for a near all. The challenger stomped on Balor's fingers, but the champion floored him with a DDT. Balor countered The Bitter End into 1916 for a near fall.
Balor then ripped out Dunne's mouth guard and kicked him in the face. The champion then hit Coup de Grâce and the 1916 for the win.
Adam Cole Attacks Finn Balor And Kyle O'Reilly At Vengeance Day
After the match, Oney Lorcan and Danny Burch attacked Balor, and Dunne joined in on the assault. Adam Cole, Kyle O'Reilly and Roderick Strong run down and hit the ring as Dunne, Burch and Lorcan retreat to the stage. O'Reilly checks on Balor and offers his hand. O'Reilly helps Balor to his feet and they shake as fans cheer them on. The Undisputed Era stands in the middle of the ring and does their pose as Balor stands with them, doing his own pose.
Cole suddenly superkicks Balor out of nowhere. O'Reilly and Strong, especially O'Reilly, aren't happy with this. O'Reilly has words with Cole while we hear Strong say he understands what Cole did. Cole superkicks O'Reilly out of nowhere and lays him out next to Balor on the mat. Strong looks a bit unsure about everything but he's with Cole. The boos get louder now as Cole looks down at O'Reilly, who is barely moving. Cole and Strong exit the ring while Balor and O'Reilly are still down. NXT "Takeover: Vengeance Day" goes off the air.
There's no word on what WWE has planned next, but apparently Undispude Era is no more. Bobby Fish was not there as he's been on the shelf after suffering a triceps injury during the "Takeover: WarGames" main event back in early December. There is no word on when he will be back in action.
Undis—NOPE!

What was that all about about, @AdamColePro?!? #NXTTakeOver #NXTChampionship @FinnBalor @roderickstrong @KORcombat pic.twitter.com/CMFtiCnHYJ

— WWE (@WWE) February 15, 2021
.@AdamColePro just shocked the system. #NXTTakeOver @roderickstrong @KORcombat pic.twitter.com/j7ZP7h3Rq2

— WWE NXT (@WWENXT) February 15, 2021
We have no words. #NXTTakeOver @AdamColePro @roderickstrong pic.twitter.com/M9kjTijQsC

— WWE (@WWE) February 15, 2021
Adam Cole Attacks Finn Balor And Kyle O'Reilly At Vengeance Day