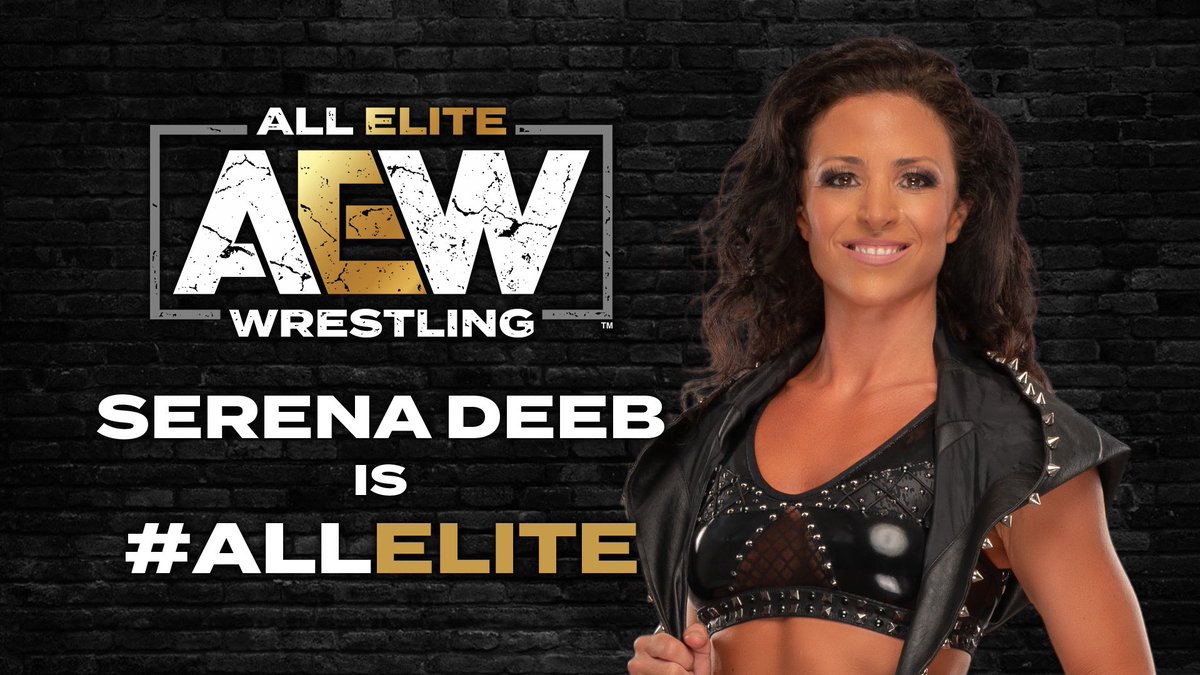 Serena Deeb appeared on AEW Unrestricted with Tony Schiavone and Aubrey Edwards. During the show, Deeb spoke her desire to sign with the company after her first match and losing her job with WWE in 2000.
Deeb stated that she knew she wanted to be part of AEW after her first surprise appearance for the company.
"I knew from that first taping that I wanted to be a part of [AEW]. I just had such a positive experience, and just the way it all turned out, I couldn't have asked for a better story."
AEW announced Deeb as Thunder Rosa's first opponent on Dynamite in September of last year. So impressive was her performance that the promotion signed to a contract soon after.
Since then Deeb has established herself as one of the premier talents in AEW's women's division.
Also in the interview, Deeb spoke her brief run with WWE where she became a member of CM Punk's Straight Edge Society before being released from her contract. Deeb states that losing her job in early 2020 was the best thing that happened to her;
"It was probably the best thing that ever happened to me, losing my job, because [AEW] probably would not be happening right now. I don't even look back on that with any type of negative feelings or anything; it is purely positive for me."
After WWE Deeb returned to the independent scene where she wrestled for Shimmer, ROH and TNA. She returned to WWE as a participant in the first Mae Young Classic in 2017. She joined WWE as a member of the coaching staff at Perfromance Center until May of last year.
Deeb's return to mainstream wrestling is one of the best success stories in wrestling. Deeb has gone from strength-to-strength since coming back. In October Deeb dethroned Thunder Rosa for the NWA women's championship and successfully defended it against all comers. On last night's AEW New Year's Smash Night 2 she defeated Tay Conti on Dynamite in an excellent match.