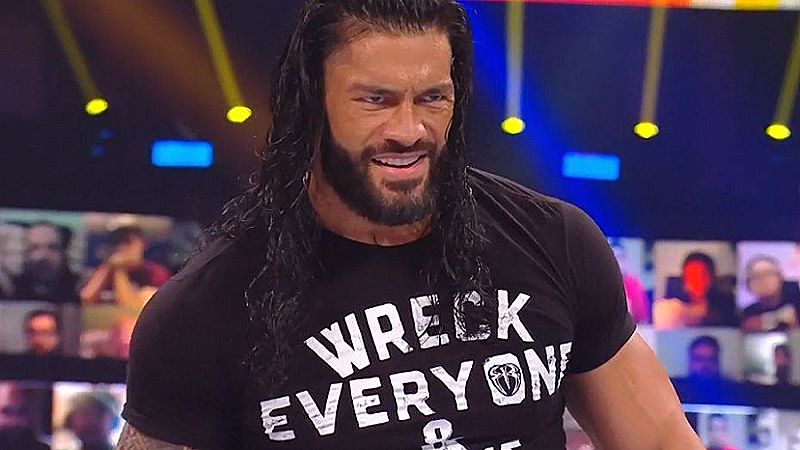 WWE Universal Champion Roman Reigns had a witty response to an Instagram post from fellow SmackDown Superstar King Baron Corbin on Wednesday.
Corbin, a passionate cyclist who regularly posts photos of his biking expeditions, shared a new picture of him lying on the bushes after losing control of his ride. In his caption, Corbin wrote, "Would you believe me if I told you I landed in the bushes on purpose?"
Reigns joked that Corbin purposely falling to the ground was a familiar sight since he does the same at work. "The Tribal Chief" was possibly referring to Corbin getting pinned a lot in his matches when he wrote, "On your back…just like at work!"
Reigns defeated Corbin in a Falls Count Anywhere match at last year's Royal Rumble pay-per-view. This year, he will defend his Universal Championship against WWE Producer Adam Pearce at the upcoming event.
See below for Corbin's Instagram post: