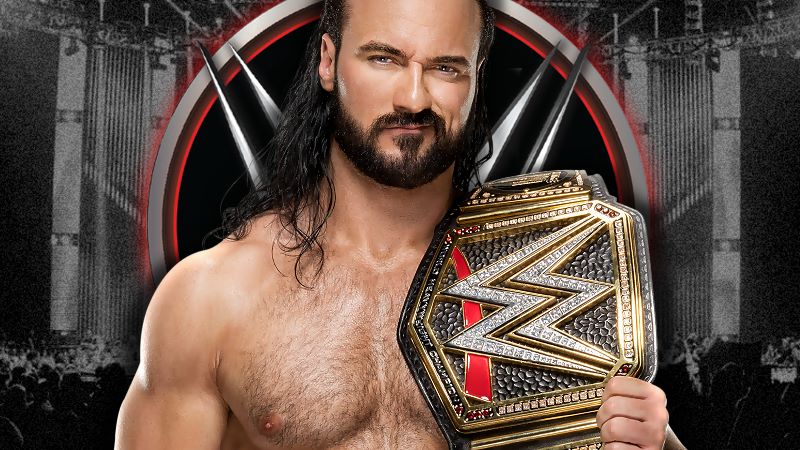 Drew McIntyre Accepts Goldberg's Challenge – This week on RAW, McIntyre addressed Goldberg's comments on last week's show.
Drew McIntyre, who is currently out of action after testing positive for COVID-19, appeared in a pre-recorded video and said that Goldberg didn't tell the truth last week when Goldberg said that McIntyre was not respectful of the legends who paved the way. Last week, Goldberg gave a promo that referenced things that McIntyre did not say because the show was running low on time and Vince McMahon made the decision to have Goldberg cut off McIntyre to give his promo.
This week, McIntyre said that he didn't want to fight a man 20 years older than him but the attack at the end of last week's Raw forced him to change his mind.
Drew McIntyre says he wants to respond to Bill's challenge.  He saw legends who paved the way for him were on the stage.  When I was about to thank them, you knocked on the door and you were there.  I didn't see Bill Goldberg coming.  One of the most destructive force in WWE history.  Drew says his brother and he used to watch Goldberg when they were kids.  Never meet your heroes in person because they will let you down.  I want to respect and honor you but you let me down.  You put words in my mouth.  I am a firm believer of getting respect and giving respect.

You never won the WWE Championship so you decided to challenge me.   I was not going to accept your challenge because you are 20 years older than me.  That changed when you put your hands on me.  I accept your challenge and in your own words… YOU'RE NEXT
It's official… McIntyre will defend the WWE Championship at the Royal Rumble pay-per-view.