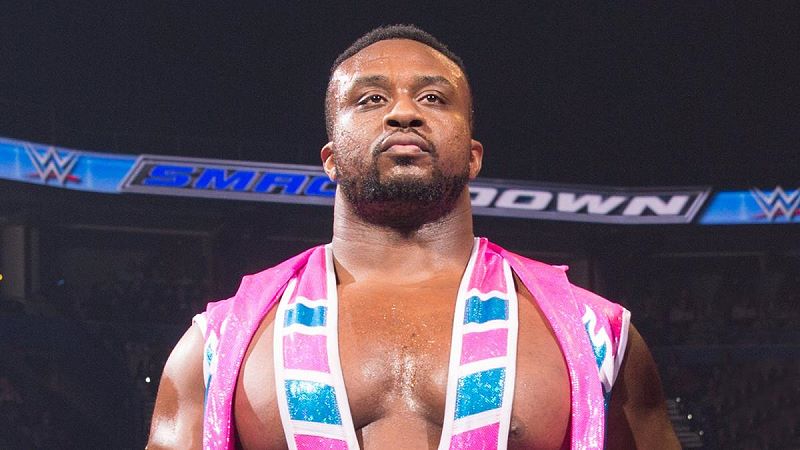 After The New Day split up during the WWE Draft, Big E found himself defending his honor over and over again as a singles competitor on SmackDown. Just last month, his push took on new heights when he won the WWE Intercontinental Championship and successfully defended it against challengers like Apollo Crews.
This week on Oral Sessions, Renee Paquette asked Big E if his preparation to get to this spot, which has taken him almost eight years to achieve, was justified after winning the IC title.
"I think so, but in the same vein, I'm also someone who just bristles at compliments," Big E began. "Like, I don't know if things are going well. But it's also a weird time because, in wrestling, your fans are your barometer.
"A crowd in Jackson, Mississippi, may respond differently from a crowd in Sacramento, or a crowd in Baltimore. When you can hit all these different towns, and it keeps working, and they're loud, then that's when I feel like, 'Hey, I've got something good here. It's working.' But now, we don't have that."
Although his New Day brothers are now on Raw, he says Kofi Kingston and Xavier Woods are still extremely supportive and continue cheering him on in the background towards bigger and better opportunities.
"They've always been supportive. I always appreciate that," he exclaimed. "You know, Woods was out at the time when we first did the singles stuff, but Kofi was there. He was so genuinely happy for me and excited about whatever would come [from it]. I can't imagine being in a group with two more selfless people, and that's what I've always appreciated. It can be easy in this business to be selfish and just worry about your own push, but I love that we're so genuinely supportive of each other and our projects in WWE or outside of the company. They were there for me, and I appreciate that!"
When Kofi Kingston became the WWE Champion at WrestleMania 35  just two years ago, the WWE Universe erupted in sheer happiness to see Kingston get his due as the world champion. For Big E, he recalls just how selfless his fellow partner was and how inspiring he became both in and out of the ring.
"I think one of the things I respected was that Kofi…there were times where he could have made it about himself, but he always included the three of us. I really appreciate that," he complimented. "It was his moment, honestly. We were fortunate enough to be along on the ride. I'm glad we got to do the storyline in the Gauntlet Tag Team match. The reaction to that was really cool, too. Because, you know, in wrestling, it's always about which faction member is going to screw the other. It was cool 'cause we never really did like real moments of brotherhood and sacrificing for the other, so that was really cool.
"Just seeing how hard he worked in and out of the ring, he was on all the time. He was doing everything [like] media calls, and he always did it with a smile on his face. He never complained. That's something I'll always remember. He was constantly going."
With WrestleMania 37  less than three months away, Big E is gearing up towards where he'd like to be on the main event card. He's hoping that all his hard work and preparation towards becoming the IC champion will rub off towards an opportunity on becoming a two-belt holder. He mentions to Renee who and what title he's gunning for on his "Road to Wrestlemania."
"Roman is clearly…when you get the WWE pecking order, he's at the very top. Having that match is the biggest moment. I hope we're at a point in another month or two where I feel like I'm established enough and I'm hot enough where it makes sense [for me to challenge him]," he mentioned. "In the same vein, I have no idea what the plan is. I also want this to feel earned. I think sometimes you can get too much, too soon. It's also weird to say for someone who's been around for eight years. Like, I don't think I just came up, and they just handed me this world title opportunity. But a match with Roman for the world title [would be great]."