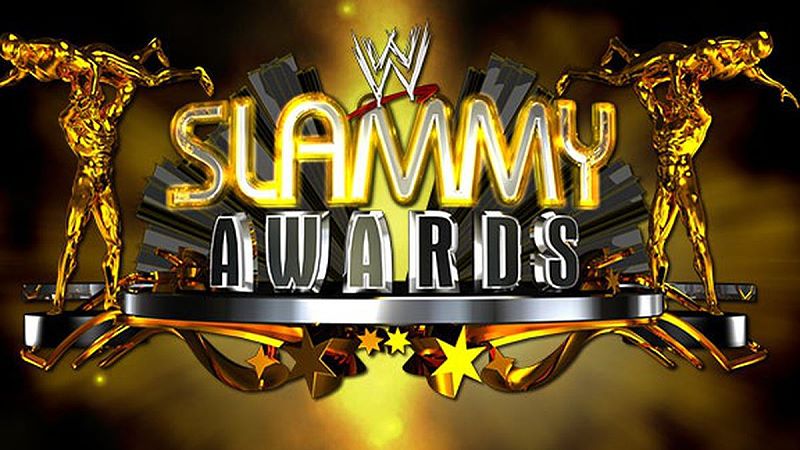 WWE Bringing Back The Slammy Awards – WWE has posted a list of WWE Network programming that is scheduled to debut this month.
Among the things listed is the return of the Slammy Awards. There were no other details listed on the format of the show.
The Slammy Awards was a concept used by WWE, where awards, similar to the Academy and Grammy Awards, are given to professional wrestlers and other individuals within WWE, such as commentators and managers. Introduced in 1986 and last used in 2015, there have been thirteen editions of the concept. The awards are a mixture of "serious" and "tongue-in-cheek". Winners of the award receive a statuette that depicts one wrestler holding another over his head.
The awards were discontinued after 2015. The same year, the NXT brand debuted its own exclusive awards, the NXT Year-End Awards (also rewarding the NXT UK brand since 2019), with wrestlers from Raw and SmackDown being rewarded by the WWE Year-End Award since 2018.
WWE also announced that Steve Austin will return to host another episode of Broken Skull Sessions and his guest will be WWE Champion Drew McIntyre.
Here is everything that is set to premiere this month on the WWE Network:
– Drew & A: Matthew McConaughey
– NXT TakeOver: WarGames 2020
– WWE 24: Keith Lee
– WWE The Day Of: Survivor Series 2020
– WWE Untold: Goldberg's Streak
– WWE Break It Down: Asuka
– First Look: WWE Icons
– Broken Skull Sessions: Drew McIntyre
– WWE TLC 2020
– The 2020 Slammy Awards
– 10 Best Matches of 2020
– WWE Superstar Gaming Series
– New Episodes of: Drew & A, Uncool with Alexa Bliss, Chasing Glory with Lilian Garcia, NotSam Wrestling, Swerve City Podcast, Raw Talk and Talking Smack