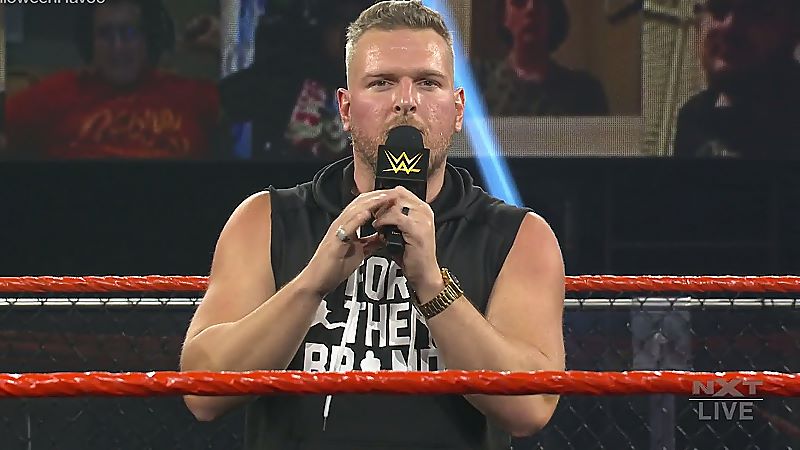 Triple H Praises Pat McAfee – During the media call after "Takeover: WarGames 2020", Triple H discussed Pat McAfee and his growth as a WWE Superstar. Triple H noted how much of natural McAfee and also noted the people that he's in with that are committed to helping him succeed.
"There are certain people that are just naturals to this, Triple H noted. "You've seen it over the years whether it's a Ronda [Rousey], whether it's a Kurt Angle and somebody like Pat. Now saying this will take nothing away from Pat because what he has done has been absolutely amazing, but the people that he's been put in there with [and] the people that he's been around, eight guys in War Games tonight including Pat, all put their heart and soul into that and made it all happen.
"But that doesn't have to happen right? The other seven guys that are in there don't have to make that happen for him, and they don't have to allow that to happen. That's them being pros and unselfish and making him. There's a lot of that to the success, but make no mistake about it. Pat's phenomenal."
Triple H reiterated his praise for Pat McAfee pointing out his impressive promo and character skills. He spoke highly of the confidence McAfee has especially since he is viewed as an outsider to the industry.
"Again, my hat's off to Pat," Triple H expressed. "I don't know if I've seen anybody have a beginning two-match run and the microphone skills, the promo skills, the character, the everything. He's a natural at it. We say a lot here in the system here, one of the hardest things to do in the business is to be yourself, and Pat came in here knowing who he was and how he wanted to be.
"He just came in here and was just him. He's just one of the most amazing people in that confidence level and walking into something that he's an outsider, and even though he's loved it his whole life and most people don't know that, but that's the truth, when he gets here, he's an outsider. And to be able to resonate that confidence and be yourself, is an unbelievable skill set, and he has it and then some."
Triple H Praises Pat McAfee