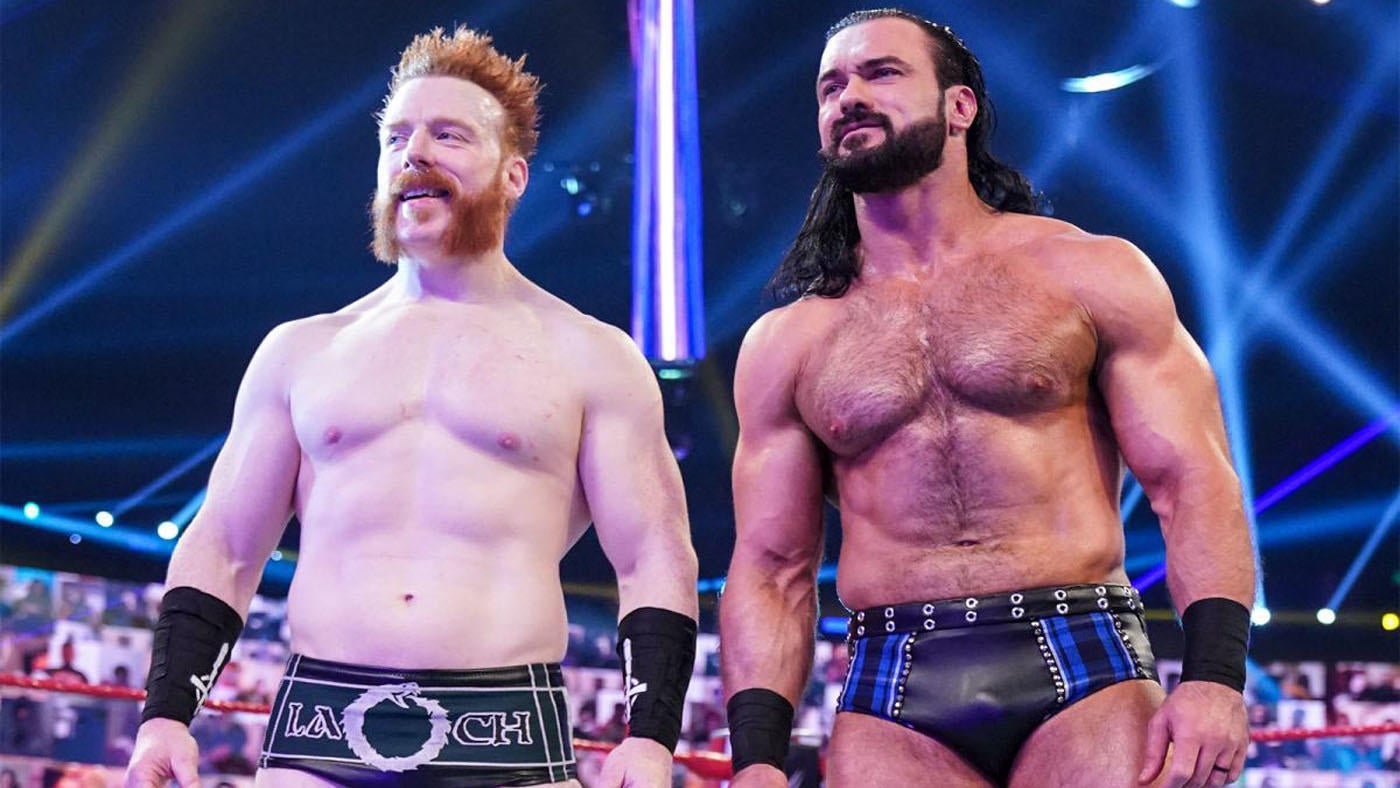 Sheamus & Drew McIntyre Put Their Differences Aside After Accidental Brogue Kick – This week's RAW episode featured a star-studded handicap match, as WWE Champion Drew McIntyre and Sheamus faced The Miz, John Morrison and AJ Styles.
Sheamus and McIntyre worked like a well-oiled machine, as they controlled the match. But the numbers game helped Miz, Morrison and Styles eventually isolate McIntyre. But he rallied and tagged Sheamus.
Still, the trio ganged up on Sheamus. But "The Celtic Warrior" gained some breathing room when he hit White Noise on Styles. McIntyre tagged in and cleared house. The match broke down into chaos at the end. Sheamus accidentally hit McIntyre with a Brogue Kick, and Styles pinned Sheamus after a Phenomenal Forearm.
Later in the night, we saw McIntyre and Sheamus brawling backstage in catering, exchanging heavy punches. WWE Producer Pat Buck was able to separate the two. The Celtic Warrior and The Scottish Psychopath saw Pat's suit and they chokeslammed him through a table after ripping off his suit. Sheamus then said it's Drew's turn to buy the beer. They walked off together as officials checked on Buck. They exchanged a pat on their back and laughed before leaving.