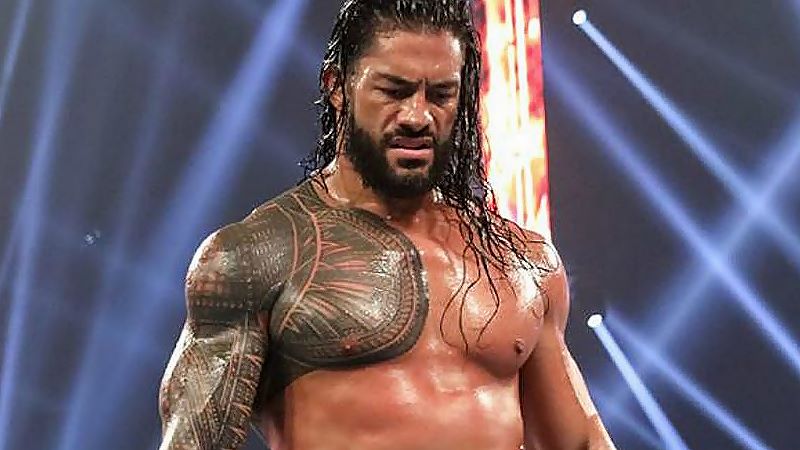 Roman Reigns Opponent For WWE TLC – WWE has announced that Roman Reigns will defend his WWE Universal Title against Kevin Owens at the upcoming WWE TLC pay-per-view on December 20. It will be a Tables, Ladders & Chairs match.
Kevin Owens interrupted Roman Reigns to open tonight's SmackDown, and challenged him to a match at TLC.
Owens tells Reigns that instead of going up against each other later in a tag team match, the two could settle things in the moment, or at TLC, in a Tables, Ladders, and Chairs match. Before Reigns could answer, Jey Uso – who accompanied Reigns to the ring along with Paul Heyman – grabbed the microphone, accepting Owens' challenge for a match tonight. Owens then told Jey that he wasn't talking to the "bus boy," but the head of the table.
Later in the night, the planned main event between Roman Reigns & Jey Uso vs. Kevin Owens & Otis, ended in a brutal affair, with "The Head of the Table" teaching the entire WWE Universe – including his cousin – a lesson.
Things started off with Jey Uso having to come out to the ring alone, after Roman Reigns told him that there would be consequences for him accepting the match without Reigns' permission earlier in the night. Just when it looked like Uso would have to fight against Owens and Otis by himself, though, Reigns did come out, and quickly got to work clearing everyone out. Reigns landed a brutal Superman Punch on Otis, and proceeded to assault him outside of the ring, eventually bashing him relentlessly with the steel chairs and forcing Otis to leave the match.
With Owens all on his own, it was only a matter of time before Reigns and Uso got the upper hand on him. Although Owens had brief moments where it looked like he would walk out with a win, eventually he was taken down by Reigns as well, and the match ended with a disqualification, as Reigns – who wasn't the legal man – locked Owens in a headlock that knocked him out. With Owens out, Reigns and Uso proceeded to assault him with chairs, before Reigns shockingly attacked Uso as well, dropping him with a chair shot and saying that Uso keeps making him do things he doesn't want to do. Reigns then grabbed Owens by the beard, telling him that he and his family will learn to fear him and that he's going to make sure Owens loses everything, before posing over both Owens and Uso with his WWE Universal Championship.