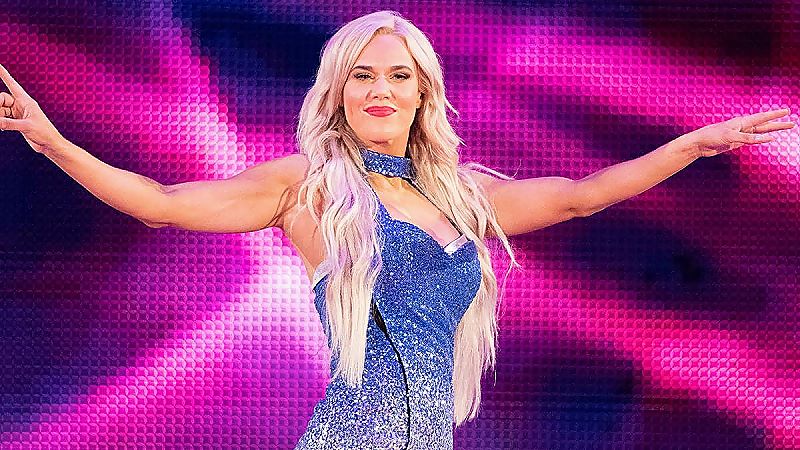 It looks like Lana has been pulled from WWE TLC this Sunday.
On tonight's WWE RAW episode, Lana took her rivalry with Nia Jax to the next level. The two enemies faced off in a match on WWE RAW. Jax previously slammed Lana through a broadcast table in nine consecutive weeks. Early in the match, Jax easily overpowered Lana. But a flurry of offense gave Lana some momentum. She knocked Jax off the top rope and pinned her for the win.
Backstage, Shayna Baszler attacked Asuka. Back in the ring, Jax and Baszler ganged up on Lana. Baszler brutally stomped on Lana's leg, and Jax hit two brutal leg drops on her ankle. Asuka made the save, but the damage was already done.
Later in the show, the broadcast team noted that Asuka might have to find a new partner for WWE TLC as Lana was taken to a local medical facility due to the injuries she suffered earlier and she is not going to be able to wrestle on Sunday. During Baszler's match with Dana Brooke, Mandy Rose returned to WWE RAW and saved Brooke from a beatdown. Rose then stood tall with Asuka.
It looks like Rose or Brooke will end up teaming with Asuka to challenge Jax and Baszler at Sunday's TLC pay-per-view, but that has not been confirmed. The announcers teased on commentary that Asuka will end up picking Rose or Brooke for her new partner.
UPDATE:
As seen below, WWE released a video after RAW went of the air, where Lana is stretched out an loaded into an ambulance.
Lana Pulled From WWE TLC