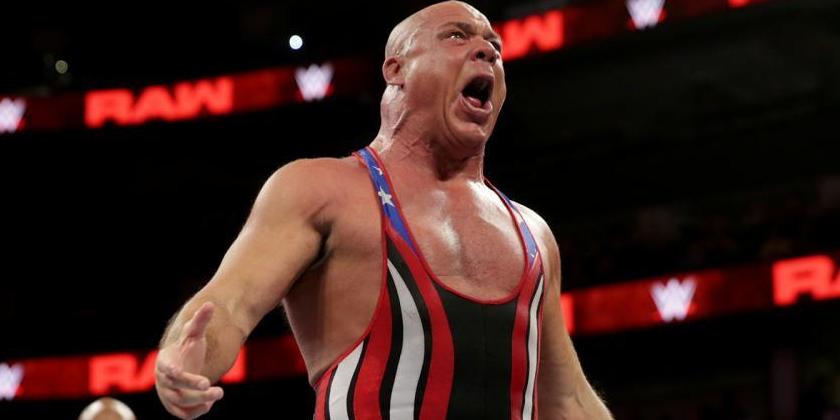 Kurt Angle Gets KO'ed by Santa Claus (Video) – After a rough year for everybody, Kurt Angle decided to give us some comedic relief in a new video that he shared on social media.
The video, which was posted on Twitter, features Kurt Angle drinking a glass of milk before Santa Claus appears. They trade some words and Angle brought up how he won the 1996 Olympics with a broken neck after Santa wanted his milk.
Santa hit him in the head with his bag, told him that he sucks, and then walked off. Based on the cliffhanger ending and what Angle wrote in the caption of the video, it appears fans can expect to see the continuation play out in a soon to be released clip.
The WWE Hall of Famer wrote, "This is not over yet SANTA. Saint Olympic might just come out of retirement for you! #itstrue."
The legendary pro wrestler had his last pro wrestling match at WrestleMania 35 when he lost to Baron Corbin. He then transitioned into being a backstage producer.
Kurt Angle is no longer under contract with WWE as he was furloughed by the company back in April due to budget cuts related to the COVID-19 pandemic. While out of the pro wrestling business, he's gotten into some great shape.