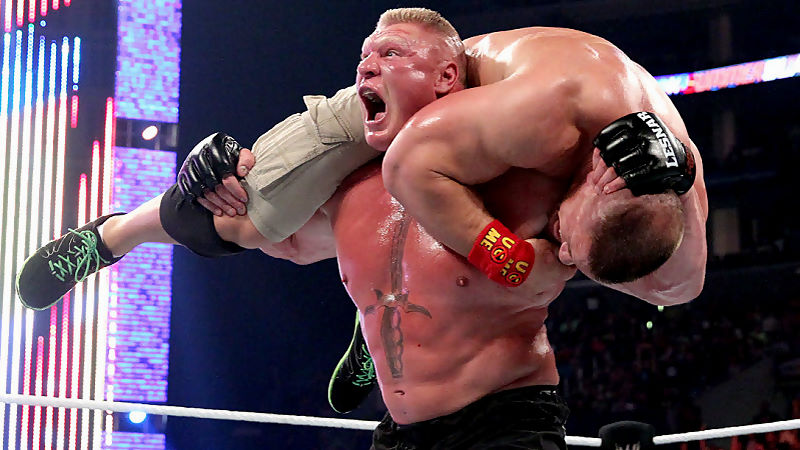 Brock Lesnar Changes Up His Look Again – Brock Lesnar has been keeping a relatively low profile since losing the WWE Championship to Drew McIntyre at WrestleMania 36.
Last month we noted that Lesnar changed his look up a bit by growing a long goatee. As seen in the photo below, via Reddit user castejack, Lesnar has since grown a thick beard.
Lesnar's contract with WWE expired shortly after his match with McIntyre. During an interview on Ariel Helwani's MMA Show, Paul Heyman said that Lesnar doesn't miss being away from WWE, but would likely return if the offer was right.
"Right now, he's very happy being a farmer and a magnificent father to his children," said Heyman. "However, if there's something that WWE can offer that intrigues, motivates, or inspires Lesnar, and if the money is right and the business is solid, I'm sure he would be willing to do it."
Despite Lesnar being a free agent, WWE still has him listed as part of the RAW roster on WWE.com.