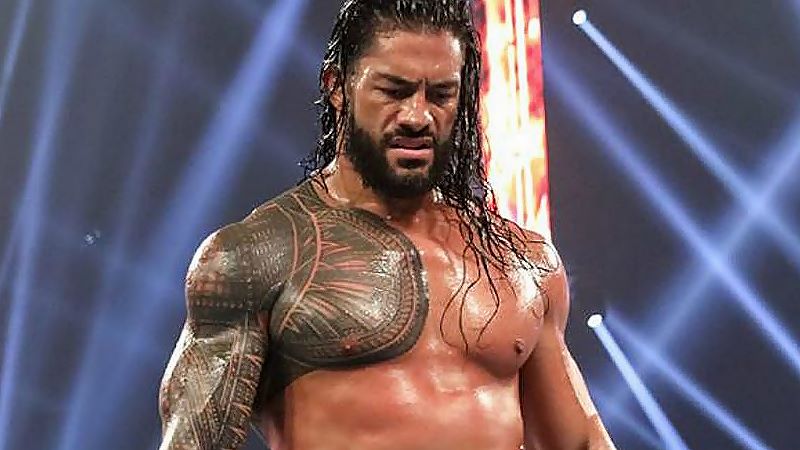 What's Next For Roman Reigns After Survivor Series – It was noted a couple of weeks ago in the Wrestling Observer Newsletter that the next likely opponent for Roman Reigns will be Daniel Bryan.
Bryan beat Jey Uso last night on SmackDown and on Talking Smack, he hinted that he was not done with Jey Uso but he also hinted at Roman Reigns being next after he's done with Uso.
Daniel Bryan said everyone was proud of Jey Uso when he main evented the Clash of Champions and the Hell in a Cell pay-per-view but things changed because he stopped treating people with respect. Paul Heyman was there as Bryan addressed Uso's new attitude.
"I will say this about Paul," Bryan said. "We all know that Paul is disingenuous as I said and a liar and he's got a great reputation in the business but despite all of those things, he's also a genius and since I was a kid, I have watched this man make people better. He was proud of that. He would go to the ring and you would see him next to Brock Lesnar and you would see him strong and proud and you could tell that he knew he was a genius and he knew that he was the best at what he did. Except for now he doesn't have that same kind of confidence and it almost seems like he walks with his head down and it almost seems like Jey has a little bit of a problem with self-esteem and he's trying to work some things out."
Bryan then hinted that Uso's problem is Reigns and not Heyman: "What I once thought might be a Paul issue might be somebody else entirely. But that's not what I'm here to talk about. Last night on SmackDown, I beat Jey Uso with a small package."
Bryan said he was not satisfied with winning with a small package. He said, "I'm not satisfied with that. I said on SmackDown there's a devil on my shoulder and that devil is speaking so loudly and so clearly and this is what he's reminding me every day. Today is my wife's birthday and my wife had to watch after our two kids while I could barely move. She had to watch my daughter cry while I was in the hospital. She had to take care of our baby on sleepless nights and all of those things are going through my head and that devil speaks so loud and clear. Since Paul is not talking, do you think I'm satisfied with beating Jey Uso with a small package? I'm not a lawyer, I'm not somebody who's gonna give you definitive answers. I'll let you answer that question for yourself."
So, based on what was said on Talking Smack, it looks like we might see Bryan vs. Uso one more time before Bryan moves on to feuding with Universal Champion Roman Reigns.
What's Next For Roman Reigns After Survivor Series