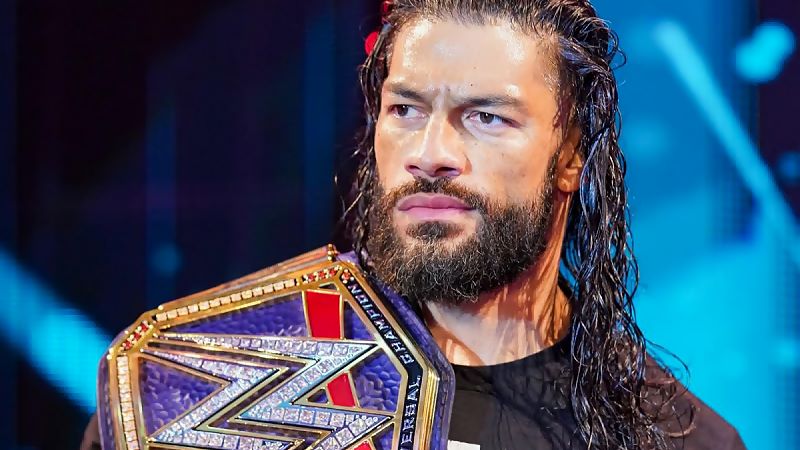 Watch WWE Champion vs Universal Champion Contract Signing – On this week's SmackDown episode, there was a contract signing segment featuring WWE Universal Champion Roman Reigns and WWE Champion Drew McIntyre for their match at this Sunday's WWE Survivor Series.
As seen below, both men spoke to each other without the house mics. McIntyre dared Reigns to underestimate him and to use the next couple of days to "prepare for war."
Reigns said that McIntyre will not like what happens on Sunday night but one day he will understand that he is a secondary titleholder. Reigns called him a prop, a stand-in and the guy who gets sent to do things when Reigns is busy. Reigns then told McInrye, "I'm the champion, I am the face of WWE, I am your Tribal Chief and I am the head of the table." Reigns then described McIntyre as his "favorite number 2."
The contracts were signed without physicality.