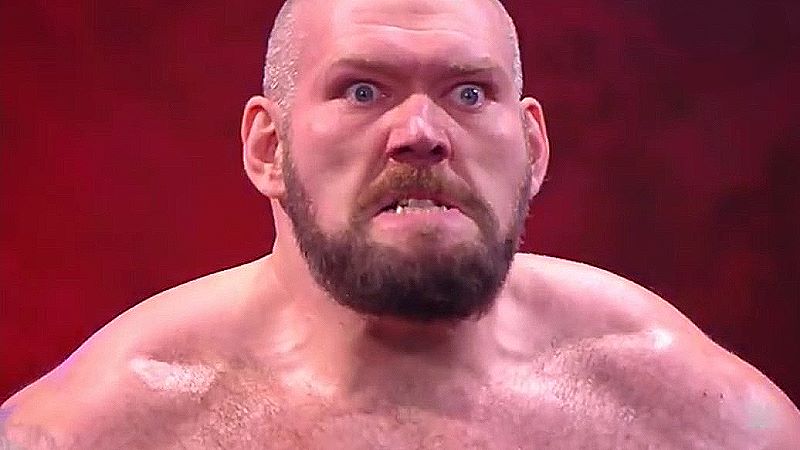 Update on Lars Sullivan WWE Status – It's been almost two months since Lars Sullivan returned during the WWE Draft and it looked like there were plans to shoot him up to the top of the card with a feud with Braun Strowman.
Sullivan had been off TV for several months due to a knee injury and there were outside of the ring issues that had some speculating that his days in WWE were numbered.
However, all of that seemed to be forgotten when he was booked to beat up Superstars on Raw on SmackDown, including Matt Riddle, The Miz and Jeff Hardy. Whatever was planned for him appears to have been dropped. The last time he appeared on SmackDown was three weeks ago in a pre-taped segment with Michael Cole. Sullivan talked about being bullied his entire life because of the way he looks, talks and the way he dressed. They also seemed to be transitioning into calling him The Freak because that is what the announcers had been calling him on commentary.
According to Ringside News, there is currently "nothing" planned for Sullivan. It was noted by a creative team member that Sullivan's situation is "just typical falling through the cracks." This is not a good sign for Sullivan because if Vince McMahon felt like he could be a top heel on the brand then he would have found something for him to do. Perhaps they will find something for him in the coming weeks but it's unlikely that he will be involved with Roman Reigns since WWE has already set up the main event for TLC and there are already plans in place for Reigns at the Royal Rumble.
It is also worth noting that things have been hectic behind the scenes in recent weeks at SmackDown. As noted earlier, this week's show was not finalized until minutes before they went on the air.