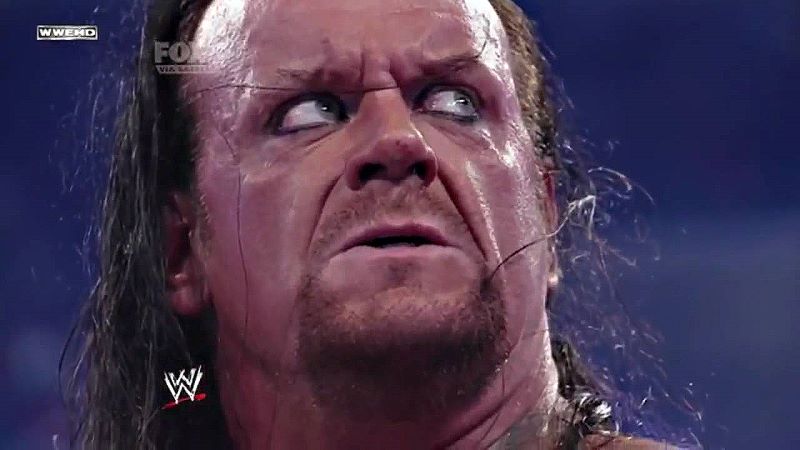 Tyson Fury Pays Tribute to Undertaker – Top boxing star Tyson Fury paid tribute to The Undertaker ahead of his 30th anniversary with WWE as Taker made his promotional debut at the 1990 Survivor Series pay-per-view event.
Fury, who has worked one match in WWE, took to Twitter to send a personalized video message to the legendary wrestler.
The video features Tyson sporting a Phenom inspired outfit while holding a commemorative title. Fury wrote the following in the caption of the video:
"Showing my utmost respect to The @undertaker on his 30th Anniversary in the @WWE . Sporting this Phenom inspired, custom @Claudio_Lugli outfit and Championship title I will be tuning in to watch your Final Farewell this Sunday at Survivor Series. Thank You Taker #Undertaker30"
Taker saw the post and responded with, "Massive respect…thanks Champ. Keep doing what you're doing and stay healthy. Watched your inspiring journey for a long time and cant wait to see you fight in person in the future!"
WWE has already confirmed that The Undertaker will be making an appearance at Survivor Series. "The Deadman" will be also appearing on this week's episode of The Bump.
As noted, Savio Vega would be attending Survivor Series for the "Final Farewell" as he is one of Taker's good friends from the business. PWInsider has revealed two more names that will be at Survivor Series – Kane and WWE Hall of Famer The Godfather.
There's no word yet on what WWE has planned for Taker's legendary friends, but we will keep you updated. There's also still no word on if the "Final Farewell" segment will lead to one final match for The Deadman.