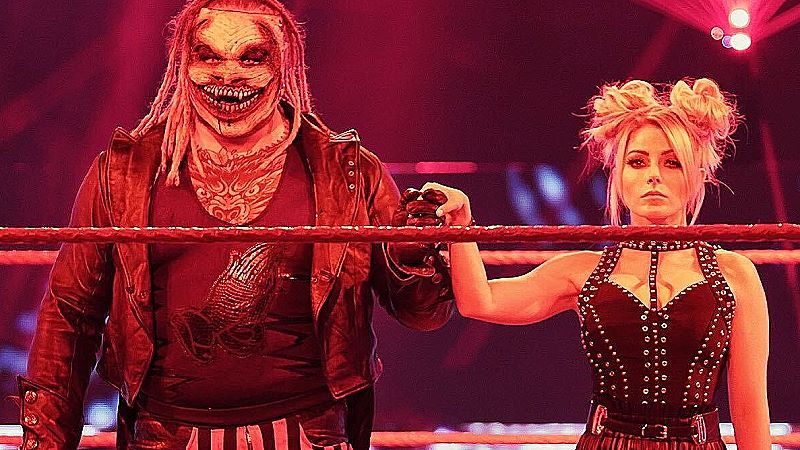 — As seen below, there was an episode of the FireFly Fun House this week on WWE RAW.
Bray Wyatt talked about not being able to trust friends and he alluded to a friend (Randy Orton) who burned something else (his home) a few years ago. Friendship Frog was introduced and he was smashed in the head by Alexa Bliss. RIP!
Bliss also defeated her former friend Nikki Cross later in the night.
— Speaking of Bray Wyatt, The Fiend appeared in the final minute of the #1 Contender's Triple Threat Qualifying Match between Randy Orton and AJ Styles.
The Fiend first appeared behind the barrier and then he disappeared. Moments later, the lights went out and The Fiend appeared again on the apron behind Orton. The Fiend disappeared and Orton was distracted so that was enough for Styles to win the match with the Phenomenal Foream.
The Fiend Haunts Randy Orton, Alexa Bliss Kills New Puppet