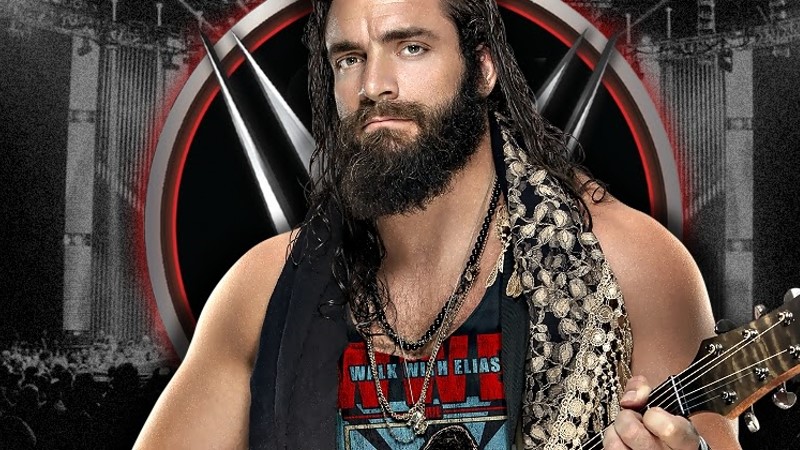 WWE has announced a "Symphony of Destruction" match between Elias and Jeff Hardy for tonight's RAW.
The third "Symphony of Destruction" match in WWE history will feature musical instruments around the ring, to be used as weapons. WWE's match preview notes that there could be guitars, drums and even a cello at ringside.
WWE has held two Symphony of Destruction matches in the past. Braun Strowman defeated Elias in the first back in March 2018, and then Strowman teamed with Elias to defeat Cesaro and Shinsuke Nakamura in the second this past February.
WWE also noted that this looks to be the end of the Hardy vs. Elias feud, which began back in the summer when the two Superstars were still on the SmackDown brand. Hardy won a "Guitar on a Pole" match earlier this month, but the feud continued. Last Thursday's WWE Main Event episode saw Elias perform a concert on stage while Hardy wrestled Ricochet.
Get ready to sway to the symphony of destruction once again.
.
Jeff Hardy and Elias will aim to settle their score this Monday on Raw with musical instruments surrounding the ring in a Symphony of Destruction Match. We have seen the kind of carnage that this match environment can produce before, with guitars, drums and even cellos becoming instruments of pain, and with Hardy seemingly more aggressive than ever before, that tradition is almost certain to continue.
.
Will Elias force Hardy to accept the "Universal Truth" of his superiority, or will The Charismatic Enigma play Elias off the stage once and for all?