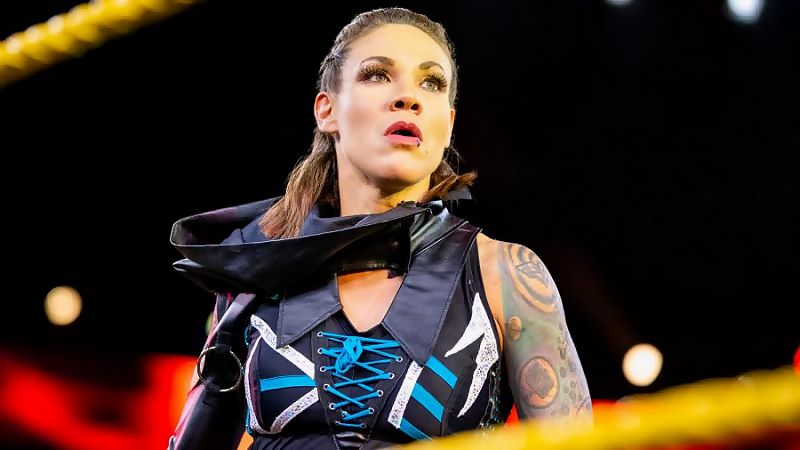 Back in October, we noted how Mercedes Martinez was no longer a part of Retribution and being moved back to the NXT roster apparently without any reason.
Martinez noted today in a Twitter post that she has asthma and a son who is immunocompromised. This may explain why she asked to not be part of the Retribution stable and why she hasn't appeared on RAW in many weeks.
Martinez tweeted:
"Just a reminder:
WE..ARE..STILL..IN..A…
PANDEMIC!!!
I have asthma and a immunocompromised son, so PLEASE take Covid-19
SERIOUS.
Be safe, stay healthy.
Wash ur hands regularly.
AND…..WEAR YOUR MASKS for the safety of yourself and others like me and my son.
THANKS
MERCEDES"
Martinez disappeared from the group around the time when there was an outbreak among some the Performance Center crew that was being used during the Lucha Underground segments. Retribution was taken off TV for a couple of weeks out of precaution because of possible exposure to people who may have tested positive for COVID-19.
Martinez did not explicitly say that her asthma and her son's health were the reason why she left the Retribution faction but it makes perfect sense and no one should hold it against her because she is looking out for her son and her own health.
As seen below, Martinez is also teasing a return to NXT in time for the TakeOver: WarGames show. "Did someone say WAR?! 😈😈😈 Might be TIME to let the RICAN PLAY!", she wrote.