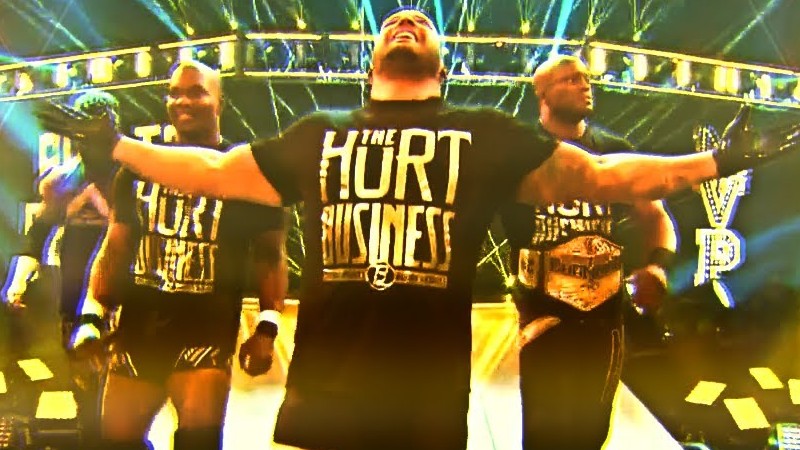 On last night's RAW episode, there was a double count-out during the New Day vs. Hurt Business match. Both Shelton Benjamin and Cedric Alexander were counted out and then the match was restarted at the request of MVP.
It turns out that this was a botch and only Kofi Kingston was supposed to be counted out. Instead, both Cedric Alexander and Kingston were counted out because Alexander did not get in the ring in time.
Bryan Alvarez explained what happened during Wrestling Observer Live.
Alvarez said, "I was told that the finish of the match was supposed to be that the Hurt Business would win via count-out but they are supposed to call it like a shoot and they didn't get in the ring fast enough and so the referee called it a double count-out. Then The New Day, for some weird reason, they were all heelish last night. They start backing up the ramp celebrating that they defended the titles via double count-out and MVP the heel cuts the promo saying, 'the fans don't want to see this, you're not gonna take that are you? Get back in this ring and let's restart it.' So yes it was a botch but it wasn't like a big time botch. It was just one guy who didn't get back in so instead of a normal count out it was a double count-out."
Basically, they had to figure things out on the fly because of the botch. Presumably, the part where MVP asked for the match to be restarted was what was originally planned since New Day would have still retained the titles on a count-out loss and The Hurt Business would have wanted to continue the match so they could get a chance to win the titles.