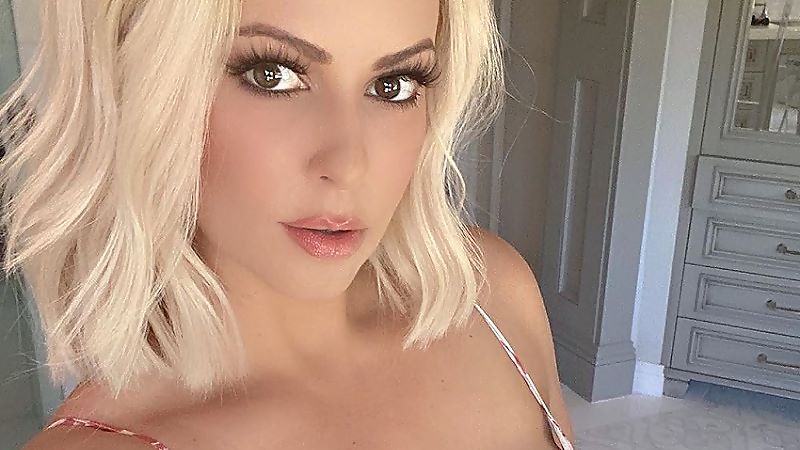 Maryse Talks Possible WWE Return – Sam Roberts welcomed The Miz and Maryse to his podcast this week. They were on to promote season 2 of "Miz & Mrs."
They also talked about the anger they have for Sam, The Miz' dad trying to steal his WrestleMania moment, what Maryse adds to The Miz' character, John Morrison and a lot more.
Maryse was asked if she had the itch to get back into the ring: "Always. The thing about me is I will think, 'I have kids. I have a family.' But also when I start getting excited about something, that is something that my brain gets busy with and my husband is Money in the Bank. WrestleMania might be in Las Angeles. You start adding all these elements. Also, the fact that I love WWE. I love everything about it. It's been my family for so long. I don't think I will not be in with them in some capacity. I always come back. Listen, I was back on SmackDown and I just had a baby five months postpartum and I had a match against Brie Bella on SmackDown. We were the main event. If you would have told me that when I was pregnant I would have started laughing. It's really hard to say never. We will see."
Maryse's last pay-per-view match was in 2018 when she teamed with her husband against Brie Bella and Daniel Bryan at the Hell in a Cell pay-per-view.
In 2019, she appeared at the Elimination Chamber show to announced that she and The Miz were having their second child. During her interview with Sam Roberts, she noted that WrestleMania might be in Los Angeles. As of now, because of restrictions related to the pandemic, it's looking more likely that Mania will be moving to Tampa next year.
Maryse Talks Possible WWE Return
h/t to WrestlingNews.co for the transcription