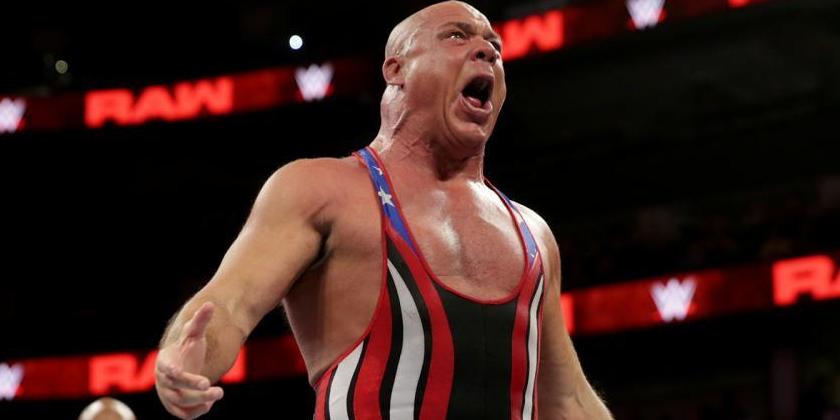 Kurt Angle Looks Jacked! As seen below, WWE Hall of Famer Kurt Angle posted a photo on his Twitter account and it will definitely spark speculation among fans who want to see him in the ring one more time.
Along with the photo, Angle tweeted, "Damn it feels good to be able to train hard again…..feeling like I'm in my 30s"
Angle has gotten offers to return to WWE in a non-wrestling role but he has declined because he wanted to pursue outside endeavors.
PWInsider spoke with Angle last month and AEW was brought up and he seemed to close the door on wrestling again.
Angle said, "I love AEW, you know, I love what they've been doing, I think they've got a lot of great young talent, they've done an excellent job so far. Would I be interested in doing it? I don't know, I don't have plans on wrestling. Every once in awhile I do something for WWE, I kinda like that. Maybe somewhere along the line I might do something for AEW but I don't have any plans to do that. I do want to move on with my life, you know, the same way I left amateur wrestling – I left and never looked back. I'm that individual that likes to move on and do something else so I'd like to put this career behind me and continue on."
Although Angle looks to be in amazing shape, the one thing that would likely prevent him from wrestling again is his neck. Due to the years of wear and tear, it's not advisable for him to take bumps again. Angle has admitted that he has trouble moving his head these days because of the neck pain.