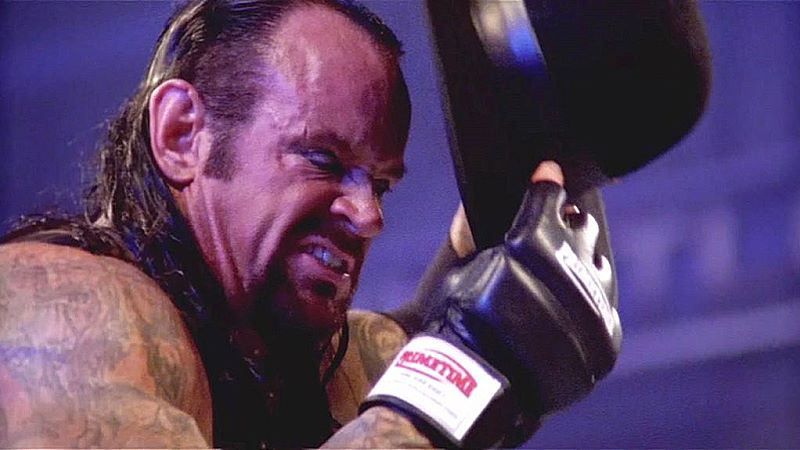 Is The Undertaker Retirement Legit? – At WWE Survivor Series last night, The Undertaker said his "Final Farewell", where he came out and cut a short in-character promo, basically announcing his retirement.
During his WWE Network special this summer, The Undertaker mentioned that if Vince asked him to come back for a match he would do it, so many are still wondering if his retiremente is legit.
For anyone wondering, Undertaker was telling people backstage that he was done.
In addition, Vince McMahon is not expected to ask him to wrestle again. The word backstage was that as hard as it was for McMahon to let go of the character, he realized that it's time to let him hang up the boots.
There were some tears shed backstage and cameras were there to film everything so we'll likely see backstage footage pop up on a future WWE Network documentary.
A couple of wrestlers joked that it's "never say never" in wrestling especially when WWE is able to run shows in Saudi Arabia again so not everyone is convinced that Taker is done.
During The Farewell, Vince McMahon welcomed Undertaker with the following words: "Thirty years, for three decades, this man not withstanding his hardships and injuries, struck terror in the eyes of his opponents. He entertained the fans. Tonight marks the end of an era of the most storied career that will never be duplicated. Tonight, we say goodbye. Nothing lasts forever, and Vince says they are wrong because the legacy of the Undertaker will live on eternally."
During his promo, Undertaker said: "For 30 long years, I have made that slow walk to this ring and have laid people to rest time and time again. Now, my time has come. My time has come to let the Undertaker rest in peace."