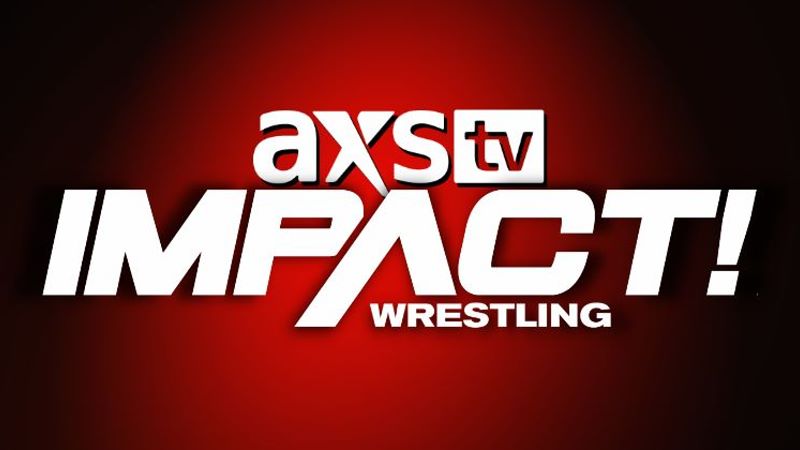 As the show begins, Scott D'Amore gets off the phone with John E. Bravo's doctors. Tommy Dreamer asks what he heard. D'Amore says that currently, he's in an induced coma. Dreamer is now on a mission to begin his search on who Bravo's assailant is.
Josh Mathews and Madison Rayne welcome fans to Impact Wrestling! We kick things off with a Bound For Glory rematch, where "The Undead Bride" Su Yung will put her Knockouts Championship on the line against "The Virtuosa" Deonna Purrazzo.
Knockouts Championship: Su Yung (c) vs. Deonna Purrazzo (w/Kimber Lee)
Su Yung looks to put on her red glove. As her back is turned, Deonna Purrazzo charges towards Yung with a dropkick. Yung picks Purrazzo up for a Panic Switch. Purrazzo slides out to try and put an armbar on but has no such luck. Purrazzo keeps on Yung's arm by stopping it in the corner. Yung gets a low back kick in before sending Purrazzo towards the middle turnbuckle. Yung follows it up with a palm strike. Both women run the ropes and crash in the middle of the ring with a double clothesline. Purrazzo looks for a cradle piledriver, Yung rolls through. Yung goes right for her mandible claw. Kimber Lee throws a chair in for Purrazzo. Both Purrazzo and Yung play tug a war before the chair drives itself into Purrazzo's midsection. The referee calls for the match to end in a no disqualification. Yung retains her championship!
Winner By Disqualification: Deonna Purrazzo
Post-Match: Yung goes after Lee with the chair before the camera cuts over to Mathews and Rayne, who run through what's to come on tonight's show.
Following that, we're about to see Heath sign his official contract with Impact! D'Amore has Heath's contract in his hands. But before he gives it to him, D'Amore thinks it might be best to have Heath sign it after he's fully cleared to compete. Heath is not too happy about D'Amore's decision, but he walks away, letting him know that he'll be back and in the clear sooner than he thinks.
After Heath and Rhino leave, Purrazzo's legal assistant, R.D. Evans, comes in to talk to D'Amore about what just happened towards the end of Purrazzo/Yung's match. D'Amore says that he'll give Purrazzo another opportunity to challenge for the title at Turning Point next Saturday.
Backstage: Impact World Champion Rich Swann and Eddie Edwards are looking forward to teaming up later on tonight!
We head back to the ring to see two high flyers take it to the skies in an X-Division match!
Chris Bey vs. Trey Miguel
Both men lockup. Trey Miguel walks around Chris Bey while keeping him in a tight wrist hold. Bey reverses. They hit a stalemate. The tide changes with two deep arm drags from both men. Trey ducks the line with a flip. Trey lands a standing moonsault, then goes for a cover. Bey kicks out at 2. Bey connects his own defense then goes for a cover of his own. Trey kicks out at 2. Bey throws Trey face-first into the mat. He continues his defensive stride with a series of stomps to Trey's back. Trey gets up and tries to dig deep with a hard back elbow. Trey speeds things up with his colorful combination. Bey breaks Trey's chances of gaining a pinfall victory with a 2 count again. Bey flies in with an effortless cutter. Bey hooks the leg on Trey and gains the pinfall victory for this match!
Winner: Chris Bey
Madison Rayne welcomes us back with her "Locker Room Talk" show with co-host Johnny Swinger. Her guests this week are Jordynne Grace and Tenille Dashwood (w/ Kaleb With A "K"). Grace tells Rayne she's confident she'll find a partner before the Knockouts Tag Team Tournament in two weeks. Grace thinks maybe her and Dashwood might be an irresistible force. Dashwood would rather team with Rayne, so she asks her if she'd like to be her partner in the tournament. Rayne accepts her proposal. Grace looks completely confused and leaves the set.
Sherlock Tommy Dreamer starts questioning referee Brandon Tolle who happened to officiate the Fallah Bahh and Johnny Swinger match a few weeks back if he had anything to do with Bravo's injury. Dreamer doesn't get much out of him, so the next two suspects come in: Swinger and Cody Deaner. They both are bickering amongst themselves. They have a scheduled match tonight to attend to. Dreamer tells them both to come back after their match.
Rohit Raju is ready for his "Defeat Rohit" Challenge for the X-Division Championship. He makes his bold statement that he's ready to take on any newcomers. He waits patiently for 30 seconds before TJP's music hits.
Raju immediately turns TJP's advances down. TJP tells him he isn't there to challenge him. Instead, he wants to discuss what happened during their Six-Way Scramble at BFG. TJP is astounded by Raju's cowardness at defending his title a few weeks back. He runs down all his accomplishments in and out of Impact. Raju doesn't care about what he's done; he wants him to leave his ring. TJP throws his hot tea on Raju. A fight between these two X-Division stars happens. Raju rolls out of the ring, forgetting his X-Division Championship. TJP holds the title high in his hands.
Backstage: Gia Miller interviews Chris Sabin. Sabin calls out Acey Romero and Larry D for their heinous actions towards him and Alex Shelley last week. He issues a match to either man next week.
Backstage: TJP and Raju's argument continues in the back. D'Amore is caught in the middle. He proposals an idea: they'll both get a match against each other. If Raju wins, TJP will not receive any more X-Division title opportunities while Raju is champion. We'll see how this plays out next week.
We head back to the ring for our third scheduled match of the evening!
Ethan Page (w/ Josh Alexander) vs. Doc Gallows (w/ Karl Anderson)
Doc Gallows throws Ethan Page across the ring following a lockup. Page steps out of the ring to have a little pow-wow with his tag partner. Page makes his way back in the ring. Gallows throws a back elbow Page's way. Page rolls out of the ring again. Josh Alexander goes for a cheap shot on the outside on Gallows. Page drops Gallows with a DDT. He goes for a cover. Gallows kicks out right away at 2. Gallows gets up and smashes Page with a big dropkick. He goes for a cover. Page kicks out at 2. Gallows throws several hard-hitting shots before Page gouges his thumbs into his eyes. Gallows builds momentum once more with a flying shoulder tackle, followed by a boot. Gallows is ready for Page in the corner, but Alexander gets involved again. Gallows knocks Page out with a huge punch to the jaw. He goes for one final pin and gains the pinfall victory.
Winner: Doc Gallows
Post-Match: A brawl breaks out between both teams following Gallows' win.
Backstage: Gia Miller interviews Swoggle following his return at BFG. He says he's extremely happy to be back. He wants to reinvent his image in professional wrestling. Brian Myers interrupts his interview. He calls him a circus freak. Swoggle defends himself and calls out Myer's imperfections. Myers' pushes Swoggle down. Miller asks Swoggle if he's ok. He gives Myers the evil glare before we head back to the ring.
Back in the ring now, our fourth match is underway!
Cody Deaner (w/ Cousin Jake) vs. Johnny Swinger
Cody Deaner gains the lead at the beginning of the match. Things begin to change halfway when Swinger fires away with some shots. Cody gains momentum again with two inverted atomic drops. He is ready to send Swinger out with his "Time 2 GIV'ER." Swinger pokes Cody in the eye and steps out of the ring to get a chair. Cousin Jake stops him from using the chair. Swinger finds Cody's fanny pack, uses it against him, and picks up the win.
Winner: Johnny Swinger
Up next, the Self-Proclaimed TNA World Heavyweight Champion, Moose, will make an announcement.
Coming back from the commercial break, Moose makes his way down to the ring.
Moose begins his interview by saying that in the last few months, he, nor his title, has been taken seriously. He admits that following his match with EC3 at BFG, he is now controlling his narrative. He lists all the accomplishments he's had in the company so far, especially all the matches he's won against former TNA stars. He doesn't understand why fans would rather talk about Rich Swann and his new title reign than his. He finds Swann's title to be second place to his. He threatens that he'll show Swann what pain looks like following his encounter with Willie Mack.
Willie Mack runs down to the ring and unleashes his wrath on Moose. Moose pushes Mack into the cameraman before throwing down a set of fists. He wraps the camera cable around Mack's neck before we cut to Swann and Chris Bey's discussion in the back.
Backstage: Bey wants Swann to go to Impact Management and issue a title match between them. Swann says it doesn't work like that around here. Eddie Edwards comes in to let Swann know their match is up next. Swann exists out.
After a thorough investigation, Sherlock Dreamer rounds up the last 10 suspects – the wedding party. Father James Mitchell and Taya Valkyrie believe they are not prime suspects because, in their words, they're angels. The whole room laughs. Each suspect gets their mugshots taken. This mystery is far from over.
Eric Young & Sami Callihan vs. Eddie Edwards & Rich Swann
The Impact World Champion, Rich Swann, and Sami Callihan get the match started. Callihan drags Swann over to the top turnbuckle. Swann fires back with a huge open slap, followed by a dropkick. Callihan steps out of the ring. Swann rolls off the apron with a senton, while Eddie Edwards dives out of the ring on Eric Young.
Back from the break, Edwards and Callihan are duking it out in the ring. Before Swann heads out of the ring, he lands on top of Callihan with a leg drop. Edwards goes for a cover right away. Callihan kicks out at 2. Callihan grabs a tag from Young. Young wraps his hands around Edward's face. Edwards heads over to make a tag to Callihan. Callihan rolls Edwards with a snapmare/front facelock combination. Edwards gets up. Callihan drags Edwards over to his corner to grab another tag from Young. Young smashes Edwards face on the top turnbuckle. Callihan makes his way back in. Edwards slides out of Callihan's reach to connect a Blue Thunder Bomb.
Young runs. Both Edwards and Young are hanging on the middle rope. Edwards destroys Young's back with a powerful superpelx. Both men tag in their partners. Swann takes Callihan down with a fast hurricanrana. Swann hooks a pin, but it gets broken. All four men are in the ring. Swann and Young meet with double cutters in the middle. Callihan and Young find themselves on the painful end of double single leg Boston crab submissions. Edwards catches Callihan with his backpack stunner. He turns his near-fall on Callihan into another single leg Boston crab. Ken Shamrock runs out. Edwards is distracted. Callihan sets Edwards up for his devastating Cactus Special finisher. Callihan gains the pinfall victory.
Winners: Sami Callihan & Eric Young
That concludes this week's episode.