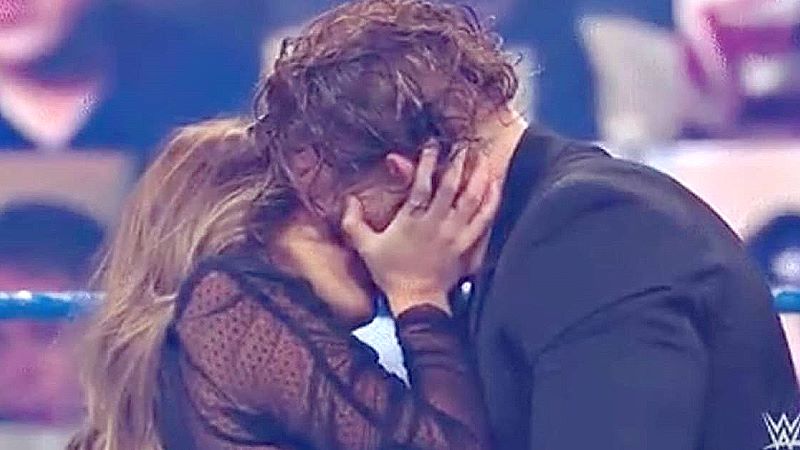 Aalyah and Murphy's Storyline Update After Tonight's Smackdown – WWE seems to be teasing that Murphy and Seth Rollins are still working together… or Murphy has a plan to rid himself of Rollins forever.
Seth Rollins qualified for the Men's SmackDown Survivor Series team by beating Otis thanks to the distraction from Murphy. Rey Mysterio, Aalyah, and Dominik were all watching this from the backstage area.
The announcers wondered what is going on with Murphy. It's also worth noting that earlier in the show, Seth Rollins attacked Dominik Mysterio and Rey ran out of the ring during his match to help his son and Murphy (with Aalyah next to him) did not do anything to fight off Rollins.
After the commerical break, Rollins asked Murphy if he saw what he thinks he saw. Murphy pointed at Rollins and said "Messiah" and then pointed at himself and said "Disciple."
Rollins said he knew Murphy would never see the light and that the Mysterio family would never accept him. Aalyah saw what was happening and yelled at Murphy for helping Rollins but Murphy asked her to trust him because "this is for the greater good."
Aalyah and Murphy's Storyline Update