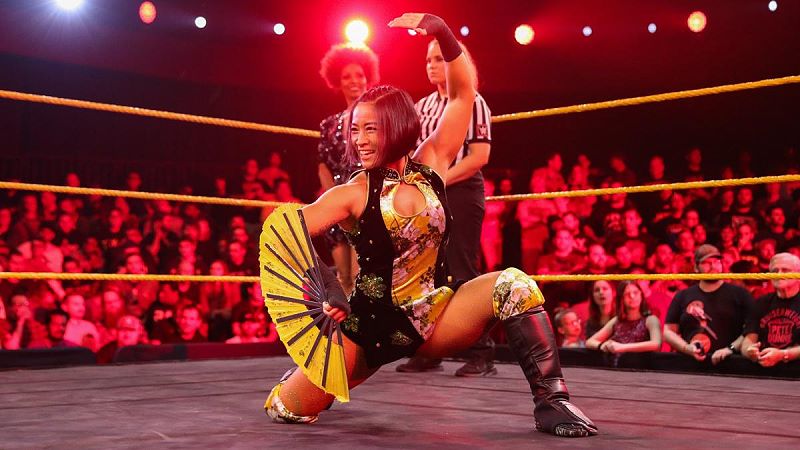 NXT Superstar Xia Li (real name Zhao Xia) will make her amateur kickboxing debut this weekend at Combat Night Orlando's latest event on Oct. 24. The event will stream as a pay-per-view and only 200 fans will be in attendance live.
Li's opponent will be Anna Housel, who is also making her debut. The bout will take place at 125-pounds and since it's an amateur contest, both fighters will be wearing headgear and not getting paid.
"I was unaware [she was a wrestler until recently," Combat Night Orlando promoter Mitchell Chamale told the Roman Show. "To us, she is an athlete looking to test her skill on our event. We do our best to treat all our athletes the same regardless of what they do outside the cage."
Chamale has seen videos of Li training and says her striking looks crisp. He also expects this not to be a one-off and Li has said she looks forward to continue fighting again in the future.