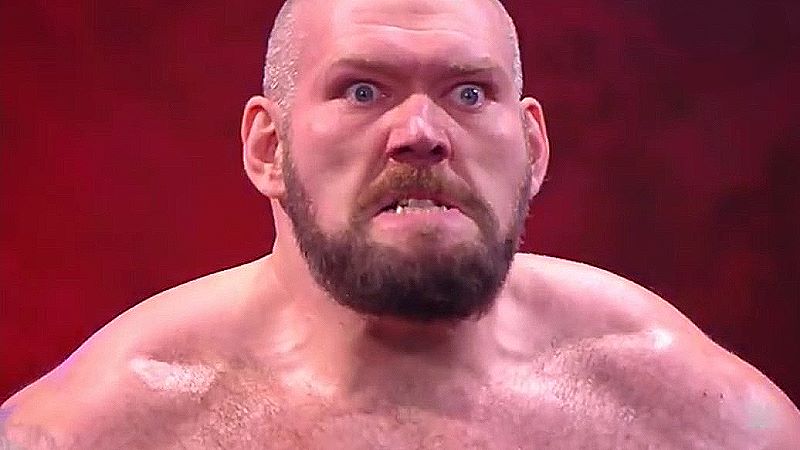 Lars Sullivan could be getting a new name soon.
If you have watched SmackDown over the last couple of weeks, you would have heard Michael Cole refer to Sullivan as "The Freak" several times. Cole also referred to him by that name last night on SmackDown.
The constant mentions of "The Freak" were briefly mentioned by Dave Meltzer in the Wrestling Observer Newsletter and Meltzer pointed out that WWE will say a name repeatedly in this manner when they are trying to make a name transition. Sullivan's name was also said but not as many times as "The Freak."
On WWE.com, the writers have begun to reference Sullivan as The Freak. Here is a snippet from the SmackDown results section: "Since returning to SmackDown, Lars Sullivan has done nothing but viciously tear through any opponent who crosses his path. But harboring a growing resentment as a result of not being drafted by Raw or SmackDown, Shorty G decided to take on The Freak and prove that he can demolish a rival of any size."
WWE has done this with many wrestlers over the years. For example, when Kerry Von Erich started out in the WWF, he was called "Texas Tornado" Kerry Von Erich and then they began to phase out his real name and the announcers just called him "Texas Tornado."
Another example would be "Mr. Perfect" Curt Hennig. The Curt Hennig part of his name was dropped after a few weeks into his WWF run in 1988. In 2019, they would get "Shorty" references in promos before they changed Chad Gable's name to Shorty G.