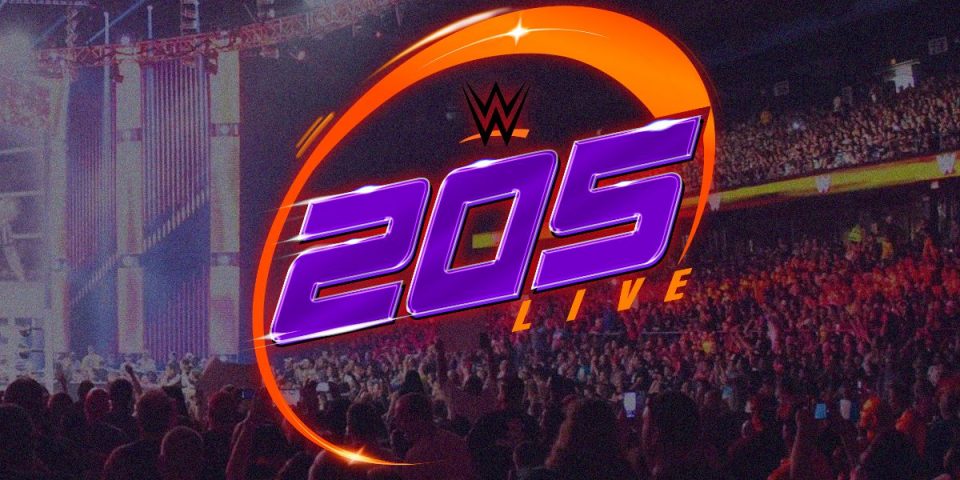 We are at the Capitol Wrestling Centre and your announcers are Vic Joseph and Nigel McGuinness.
Ariya Daivari has his briefcase and a mic. Daivari says we have a special edition of the Daivari Dinero Division. He has picked two Performance Center recruits to challenge him tonight. Anthony Greene and Curt Stallion. If either can beat him, they will earn ten thousand dollars of his own money.
Ariya Daivari versus Anthony Greene in a Daivari Dinero Challenge
They lock up and Daivari with a clean break. They lock up and Greene blocks a punch and connects with punches. Daivari with a back elbow and punches. Daivari with kicks and a chop. Daivari with a hard Irish whip. Daivari is warned by the referee. Daivari sends Greene into the turnbuckles and kicks him. Daivari chokes Greene in the corner. Daivari with a chop. Greene with a chop and Daivari with an Irish whip. Greene gets a near fall with a rollup. Green with a cross body for a near fall.
Greene with a head scissors for a near fall. Daivari sends Green to the apron and Greene goes up top and misses a cross body. Daivari with a hammer lock clothesline for the three count.
Winner: Ariya Daivari
Curt Stallion versus Ariya Daivari in a Daivari Dinero Challenge
Daivari kicks Stallion but Stallion with a clothesline. Stallion is sent over the top rope to the floor. Stallion punches Daivari but Daivari sends Stallion's head into the announce table. Daivari goes up top and htis Shadows Over Hell for a near fall. Daivari gets another near fall. Daivari gets one more near fall. Stallion counters a suplex with an inside cradle for a near fall. Stallion with a back slide for a near fall. Daivari with a shot to the throat and then Stallion with a head butt and both men are down. Stallion with a suicide dive.
Tony Nese with a running knee to the head and the referee calls for the bell.
Winner: Curt Stallion (by disqualification)
Daivari leaves with his briefcase because Stallion did not win by pinfall or submission.
We go to commercial.
Brian Kendrick versus Isaiah Scott
They lock up and Kendrick takes Scott to the mat with an arm bar. Kendrick with a double wrist lock and Scott with a wrist lock and take down into a side head lock. Kendrick with a head scissors. Scoot escapes and applies a front face lock. Kendrick backs Scott into the corner and Scott with forearms. Kendrick misses a forearm in the corner. Scott wtih a rolling flatliner for a near fall. Scott Irish whips Kerdrick shoulder first into the turnbuckles and then hits a hammer lock belly-to-back suplex for a near fall. Scott continues to work on the injured arm.
Kendrick with kicks to the head. Scott with chops. Kendrick sends Scott to the apron and Scott with an elbow. Scott with a body scissors into a cross arm breaker but Kendrick gets to the floor and he pulls Scott to the floor. Kendrick pushes Scott into the ring steps and Kendrick gets back into the ring. Scott with an elbow and Kendrick with a double sledge to the back. Scott with a punch and Kendrick goes down. Scott misses an elbow in the corner and Kendrick with a kick to the head. Kendrick with a neck breaker for a near fall.
Kendrick sends Scott to the apron and hits a neck breaker in the ropes. Kendrick cannot use his injured arm and Scott stops Sliced Bread #2 and Scott with a forearm to the back. Scott with a suplex. Scott with a running Euroepan uppercut followed by a European uppercut from the turnbuckles. Kendrick sends Scott to the apron and Scott blocks a neck breaker and sends Kendrick to the floor. Scott with a boot to the back of the head. Scott sends Kendrick back into the ring.
Kendrick with a Captain's Hook but he cannot fully apply the hold. Scott gets to his feet and he backs Kendrick into the corner. Kendrick with Sliced Bread #2 for a near fall. Kendrick puts Scott on the turnbuckles. Kendrick tries to take Scott to the mat but Scott lands on his feet and Kendrick with a sunset flip. Scott rolls through and goes for a German suplex but Kendrick holds the ropes. Scott with a JML Driver for the three count.
Winner: Isaiah Scott
After the match, Scott offers his hand but Kendrick refuses.  He tells Kendrick not to leave because he is better than that.  Kendrick shakes his hand and then leaves the ring as we go to credits.